We are pleased to announce the promotion of two team members to the position of Associate Principal. This promotion recognizes the outstanding contributions these individuals have made to the culture of KEPHART and the excellent level of client service they provide. In their new role, this next generation of leaders will assume more responsibilities and further advance the KEPHART brand.
The new Associate Principals at KEPHART:
Jesse Garland is committed to improving the build environment and is currently leading a number of complicated multifamily projects across the country. During his five years at KEPHART, Jesse has successfully completed numerous projects of varying size and scope. He is actively involved with the ULI of Colorado to support his passion for multifamily development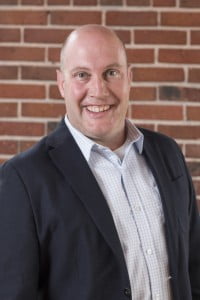 Will Cheever leads KEPHART's Quality Support team. Since joining the firm in 2015, Will has overseen the completion of numerous multifamily communities. He generously shares  his vast knowledge of the building code, architectural best practices and constructability with our team to ensure our construction sets are the highest quality.
We are thrilled to recognize the professional accomplishments of these valuable team members who provide leadership to our staff and have been instrumental  in our continued success. Their passion, dedication and ability to adapt have contributed to our reputation as creative problem solvers and thought leaders. These individuals have been an inspiration to our employees, and they truly represent the core values and vision of KEPHART's future.
Congratulations Jesse and Will!