The newest addition to the Denver's River North (RiNo) neighborhood will be a pop-up park on the corner of Blake Street and Broadway at 2500 Broadway. BOXYARD PARK will include a climbing wall, dog park, stage and seating area, as well as regular rotating food trucks. With this being right in our backyard, we are happily sponsoring the dog park portion of the park. We are sure you will see some of our furry friends taking a break at the park throughout the work day!
The goal of this pop-up park is to help change, enhance and improve the landscape of the district through activation and community building. This location is on a very prominent corner of the neighborhood and currently is a concrete lot that only collects trash. If this park succeeds as an activated space, there will be an opportunity to make it permanent, which would benefit the entire neighborhood by creating an urban gathering space that brings the community together.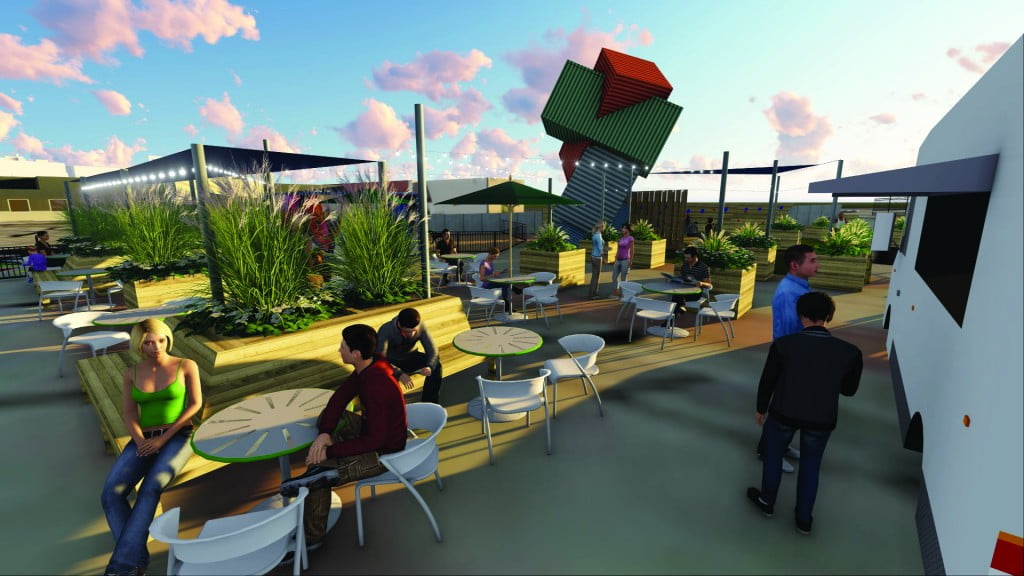 There will also be programming at BOXYARD PARK. The programs will include concert series, music events, artist installations, farmer's market, wellness and health events, dog park events, food and beverage offerings, and more.
The building of the park has begun and having volunteers throughout the process will be vital in making this vision come to life. Click here for the timelapse of the start of construction for the dog park portion.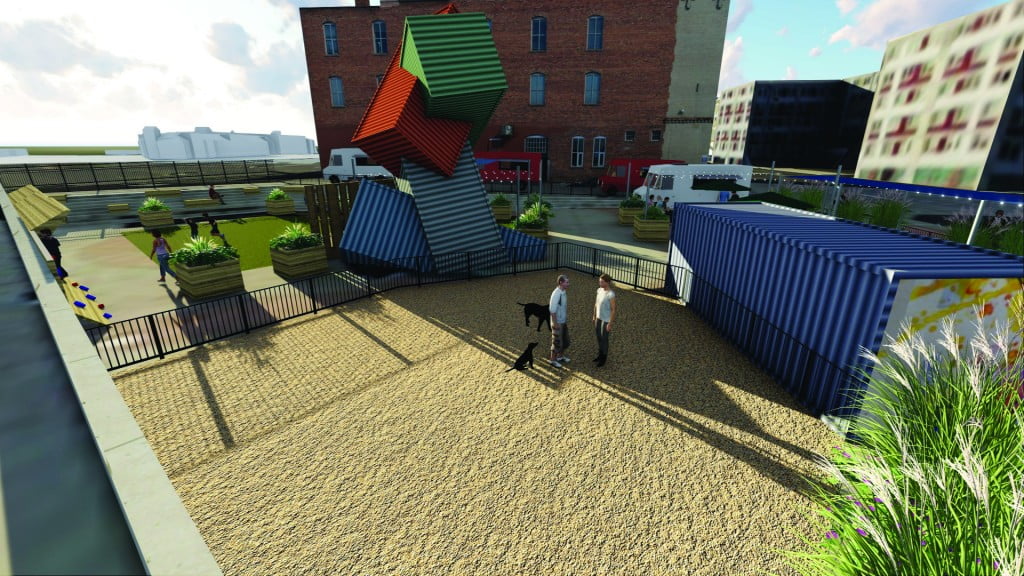 To find out more information about BOXYARD PARK and how to help visit their website here.
Next time you stop by our office, be sure to walk down to 26th and Blake to check out the space.
We are excited to see the community coming together to create a beautiful spot where everyone can gather and connect.  What are you looking forward to most from this addition to the neighborhood?