Each year, KEPHART closes the office for one day to focus our efforts on upcoming initiatives. In 2019, our staff divided into teams to research and explore several key topics – affordable housing, workforce housing and senior housing.
One team set off with the objective of learning more about who affordable housing serves, what services the residents need and what challenges they may face. To cover a range of affordable projects, the team visited several urban and suburban communities that serve between 30% and 60% AMI.
Site 1: Wheat Ridge Town Center (50%-60% AMI)
Our Observations:
The interior finishes are nice – recessed doorways allows residents the opportunity to personalize their entryway, handrails are high-quality, etc. This project did not feel "affordable."
The amenities are ample and used often by residents – gardens, public kitchens, exercise room with space for dance classes, computer room, areas for cards, crafts, games, etc.
Site 2: Peoria Crossing (30%, 40% and 60% AMI)
Our Observations:
The building is U-shaped, with a courtyard, community garden and play structure protected from the street. The shape serves as a security measure.
The community offers a number of amenities including new construction, a business center, fitness center, laundry facility, covered parking. These amenities, namely the new construction, make the community highly desirable.
The community is advertised as being situated close to a light rail station and public transportation but the walk is lengthy and through a very industrial part of town. Accessibility to this community could be a challenge for residents without access to a vehicle.
Site 3: Renaissance Stout Street Lofts (Homeless families & downtown workers)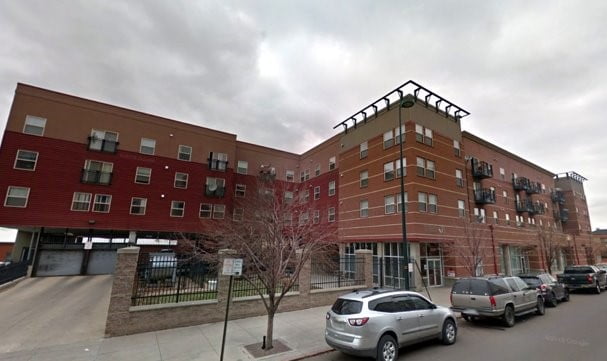 Our Observations:
This facility provides supportive services for individuals transitioning out of homelessness. Amenities appear to address basic needs – access to medical care, mental health care, dental services, etc.
The staff managing this community is extremely busy, as they are part of a larger network of affordable projects in Denver.
The exterior of the building seemed quite comparable to market-rate. We were unable to go inside of a unit as they were all occupied at the time, but from photos we saw, interior finishes were more simple.
Here are a few key takeaways from visiting these affordable housing projects:
Security is of the utmost importance to everyone, though the term itself can be ambiguous. For some affordable housing residents, "secure" might translate to simply having four walls and a roof to sleep under, while for others, it means having staff around to monitor visitors or entrances that are only accessible via key fob.
To maintain affordability, communities are often located away from conveniences like public transportation, grocery stores, schools, etc. For residents without access to a vehicle or alternate methods of transportation
Staff is overworked. Many property managers are in charge of several properties and have little to no assistance on-site.
As we continue to design affordable housing communities in the future, these takeaways will remain top of mind for KEPHART, enabling us to provide the best possible experience for the residents.