STEAM on the Platte is an adaptive reuse project, located at 1401 Zuni Street, just outside of downtown Denver. The development company, Urban Venture, invested in the industrial warehouse hoping to spur a diverse, healthy, sustainable community. While this project is one of a larger master plan, it is a catalyst for opportunity in an area with an off-the-grid, neglected identity.
The renovated building's primary use is commercial office space that integrates with nature via the South Platte River. STEAM on the Platte has brought to life the history of the industrial area through design features perpetuating the warehouse's past. Some of these elements are shown below.
1. The Rag Baler
Over many decades, several businesses have occupied the warehouse. One business that's left a lasting mark on the development was a Jewish-run rag bailing company. The baling equipment, which could be seen as a frustration, was utilized to inform the new space's structure and circulation. Rather than removing the baler, it remains in it's central existing location serving as a focal point. It is tied to a new grand staircase, allowing views from top to bottom and floor to floor.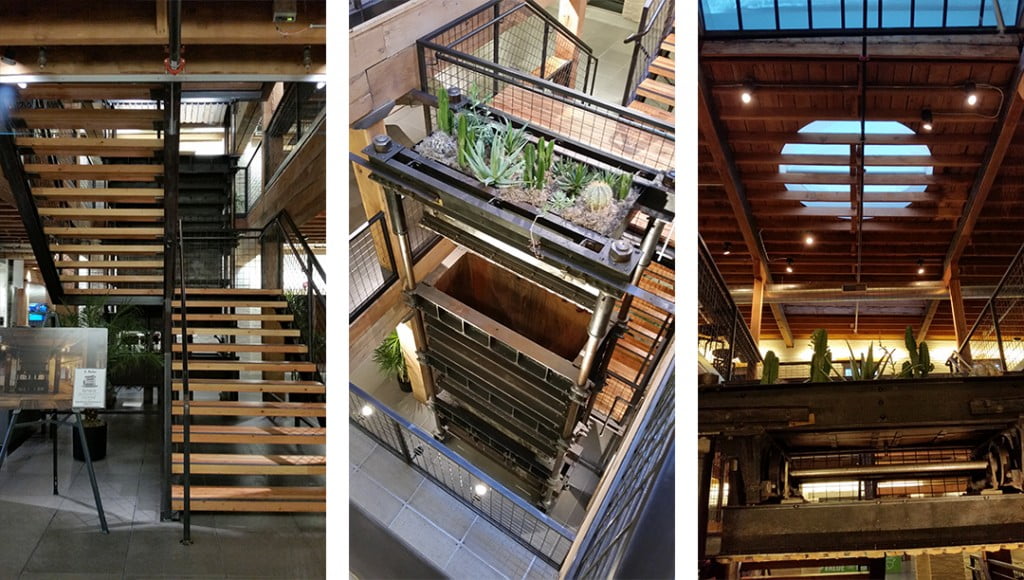 2. Machinery
Existing industrial machinery was unearthed throughout the course of construction. Similar to the rag baler, each piece was thoughtfully left in place to preserve the factory's story. As tenants infill the commercial spaces, the machinery underscores their work and communal spaces. At the main entry a standing elevator conveyor welcomes occupants and visitors, while a glass wall encompasses another conveyor in a conference room. A similar technique was used in a public conference room, which provides natural light through the conference room into the upper level lobby.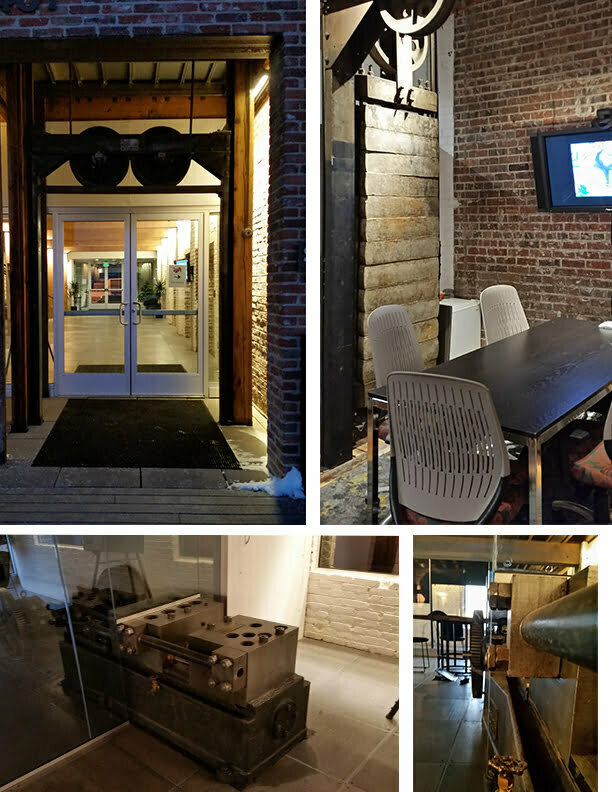 3. Connectivity
With 400 lineal feet of frontage along the South Platte River, STEAM focuses on tying the building into nature. A developed courtyard naturally integrates the building with the river. An existing bridge, that serves the RTD to downtown, connects adjacent neighborhoods currently being redeveloped. Once covered in graffiti, the brick warehouse now acts as an extension of the river. The site's master plan will include a brew pub, multi-family residential, and commercial office spaces. Each use will have direct access to the courtyard and river front.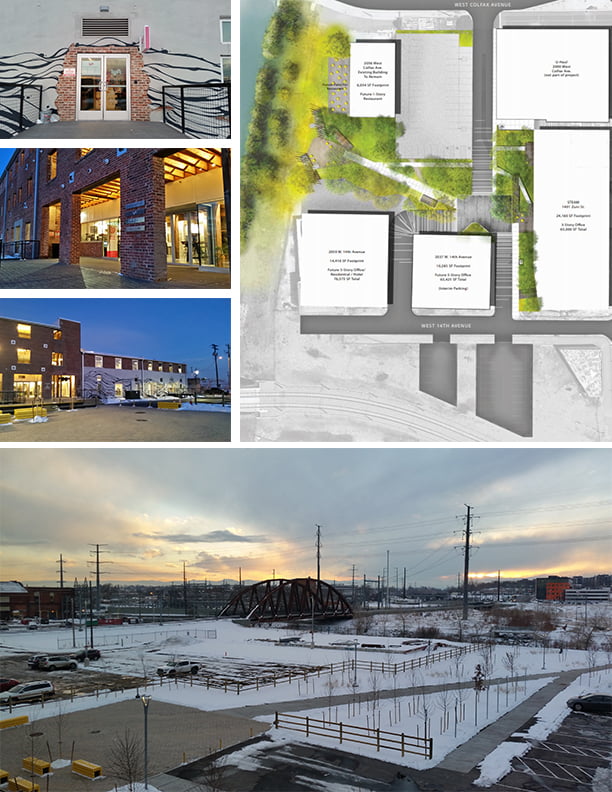 The tour of Denver's newest adaptive reuse space, STEAM on the Platte, was organized and hosted by the Denver Architecture Foundation. To see other tours on their calendar, click here.