We are excited to announce Joseph A. Espinosa, Managing Partner of The Espinosa Group llc, as a Strategic Consultant to KEPHART to help us expand our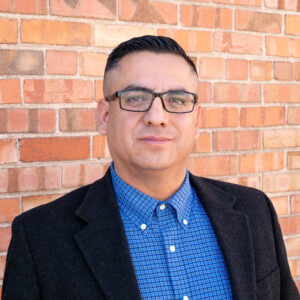 affordable housing work and to continue building on our mission of providing well-designed places for EVERYONE to live, work, and play.
With more than 25 years of experience, Joseph's unique background as an affordable housing practitioner, designer, developer, owner, and operator offers a practical and progressive perspective to each project on which he works. Joseph understands that success comes from concern for residents and community need, thoughtful, attractive, functional and efficient design, creative program initiation and execution, inspired problem-solving within the context of project economics, and long-term asset performance.
Once a full-time member of the KEPHART team, Joseph took his time and talents to the Brighton Housing Authority in 2009, with the goal of creating quality, affordable housing for the community he called home. Under Joseph's leadership, and thoughtful partnership, the Authority's affordable housing portfolio grew from $750,000 to nearly $70 million.
Joseph's work for the people of Brighton earned him a Housing Colorado Eagle Award, a Lifetime Achievement Award from the 27J School District Hispanic Advisory Board, and an Economic Excellence Award from the Brighton Economic Development Corporation, among other honors.
Beyond his notable achievements, we are most excited to be working with a partner whose values and mission align with ours. We are thrilled about this partnership and look forward to sharing more details soon about how Joseph's expertise can contribute to the success of your next affordable housing development. For follow-up questions, please give us a call at 303-832-4474.
---