---
On a sunny Thursday afternoon at the beginning of November, the legacy of Winfield Scott Stratton entered a new era. When Stratton died in 1902, he left instructions to use nearly all of his fortune to create the Myron Stratton Home, named after his father, to continue helping the poor and elderly in El Paso and Teller counties for years to come. Since erecting the campus in 1913, it has helped thousands of impoverished elderly and children in El Paso and Teller counties. But the need for help has grown in the 21st century. KEPHART is proud to be a part of Stratton's continually evolving legacy in Southern Colorado by designing the newest addition to its campus since its mission began over a hundred years ago.
Currently, there is a 7-year wait time for independent living housing at Myron Stratton. Seeing the overwhelming need to add more affordable housing, the Board of Trustees approved a $30 million grant, making it the largest affordable housing donation from a private foundation in Colorado. The groundbreaking in early November marked the start of construction for 81 independent living apartments, which KEPHART thoughtfully designed in conjunction with the Trustees. The new apartments are in the first building dedicated to housing that has been added to the campus since its beginning in 1913. KEPHART thoughtfully researched Stratton, his legacy, and the history of the campus to expand the timeless feel of the existing buildings, carrying over the Spanish mission-style details to blend the old and new architecture.
"KEPHART took all of our small ideas for what the building could look like and made them a reality. I can't thank them, Erin Hylton and Bryce Hall enough for making this a reality for our residents," said Daniel O'Rear, Executive Director of Myron Stratton Home.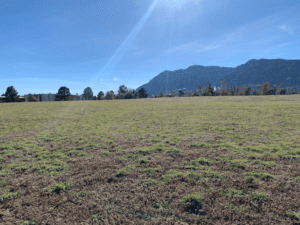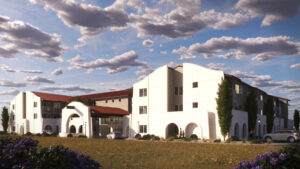 Residents can feel good about their new homes while connecting to the community more than ever. Throughout the campus' history, a connection to nature has been at its core. Phase I of our design will include an expansion to existing trail systems, the addition of a dog run, as well as a first-floor fitness center that will be accessible to all campus residents. The building will also provide services, letting residents thrive with on-site physical therapists and financial advisors.
KEPHART's partner, Bryan Construction Inc., will begin constructing Phase I of our design. We will remain on-site throughout the process with our Construction Administration team to ensure they have everything they need and the process is running smoothly. KEPHART is proud to be part of the legacy of good the Myron Stratton Home has created. We thank the Trustees for allowing us to make their vision a reality for this vital addition of affordable housing in Colorado Springs.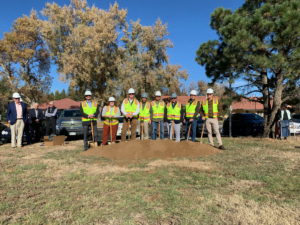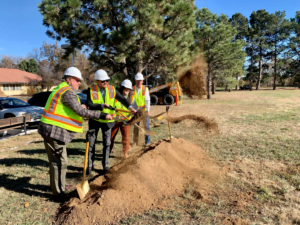 ---