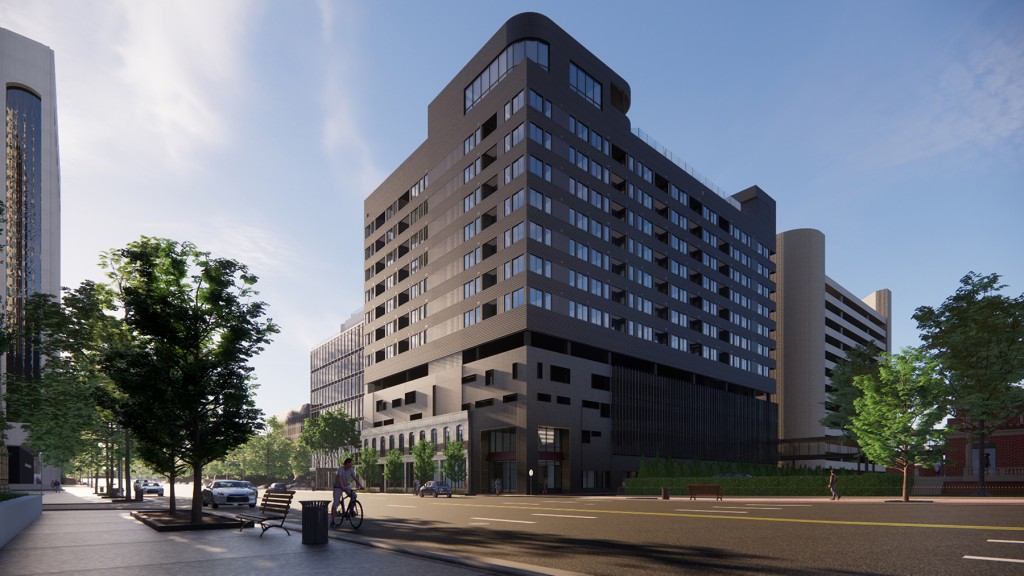 As downtown Columbus, Ohio undergoes a wave of transformation, our challenge was to preserve two century-old buildings that once housed WCOL, the first country western radio station in the U.S., while adding much needed housing in the urban core and providing parking and amenity space for a nearby sister property. As it proved too difficult to build a new structure around the existing buildings, we arranged to carefully dismantle and preserve the historic façade before reapplying it to the new structure along Broad Street. Relief in the new brickwork and thoughtful returns around the preserved façade create the appearance that the new tower was built around the existing buildings as originally planned.
The design of the new tower functions as a fusion of the past and progression into the future, incorporating a contemporary, dark brick exterior and Bauhaus-inspired elements that pay homage to the adjacent office tower and parking garage. A two-story glass form at the corner identifies the entry, while the dark color palette allows the limestone façade, where the retail is located, to take center stage. The old WCOL keystone and other artifacts that were dismantled along Young Street have been incorporated into the new elevation creating an engaging pedestrian experience. What makes this community special is the thoughtful approach that preserves the key architectural details and history of the site, while creating an exciting new chapter for downtown Columbus.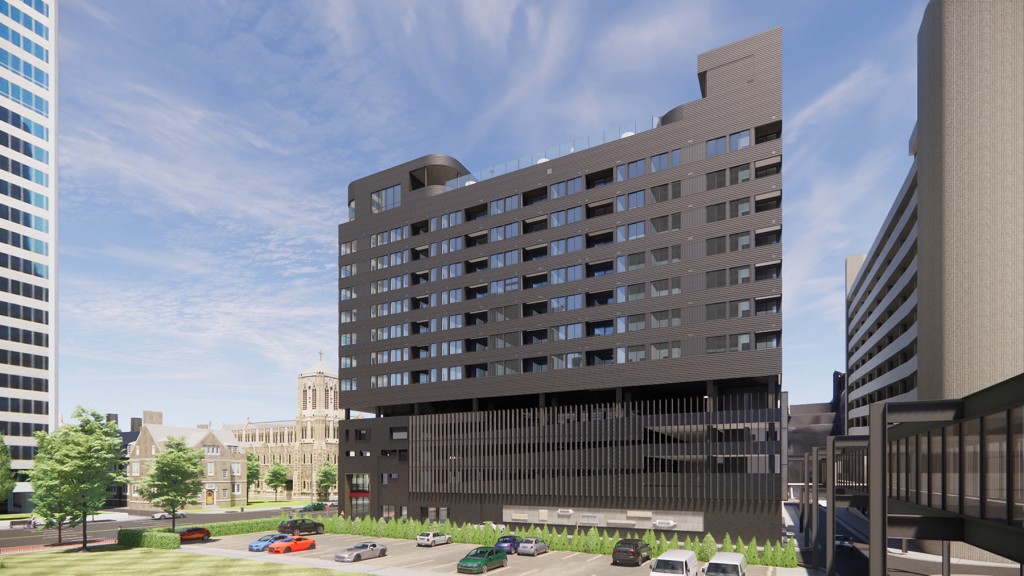 KEPHART is designing 195 East Broad Street in partnership with Edwards Urban. Explore the project further with the video below.