The entry of the Baby Boomers into Senior Living will demand major changes. This demographic, which makes up over 20% of the U.S. population and is the largest senior cohort in history, will be entering the Senior Living market over the next 20 years. As part of our ongoing Research and Development initiative to be more knowledgeable about key trends in residential design, KEPHART led a tour to a range of Senior Living communities in the Denver metro area. On our tour, we spoke with community managers who helped us identify six key spaces that are crucial to attracting Baby Boomers. Below are actionable suggestions for how to update your community to meet the needs of this demographic.
1. Community Gathering Space – On our tour, all ten building managers expressed the need to have bigger and better spaces to host large gatherings for all residents to attend. Fulfill this desire with a multi-use space that has flexible walls and furnishings that can easily be reconfigured to adapt from meeting a variety of everyday needs to accommodating special get togethers. Having a large community space could be used to build good-will and attract new residents by hosting events open to the general public, such as concerts, to create a link to the surrounding community.
2. Residences – Focus on maximizing space. Downsizing is a major barrier to moving into a Senior Living community. Suggestions are:
Include "Universal Design" concepts to make spaces more versatile, like closet organizers, built-in cabinets, and shelving with pull-out drawers to save floor area and reduce bending.
Increase the size of windows and decrease the number of walls.
Make rooms feel larger and taller by reducing the number of floor finishes, running kitchen cabinets up to the ceiling, and installing wall washing lighting.
Provide dining at islands and peninsulas and eliminate the dining room to maximize the openness of the floor plan and allow for multiple furnishing options.
3. Dining – To cater to different needs and desires, provide a variety of dining experiences for residents. Consider adding a bistro, a pub, and grab-and-go options. Beyond a big dining room, be sure to provide intimate spaces for residents to enjoy a casual meal or game with friends and family.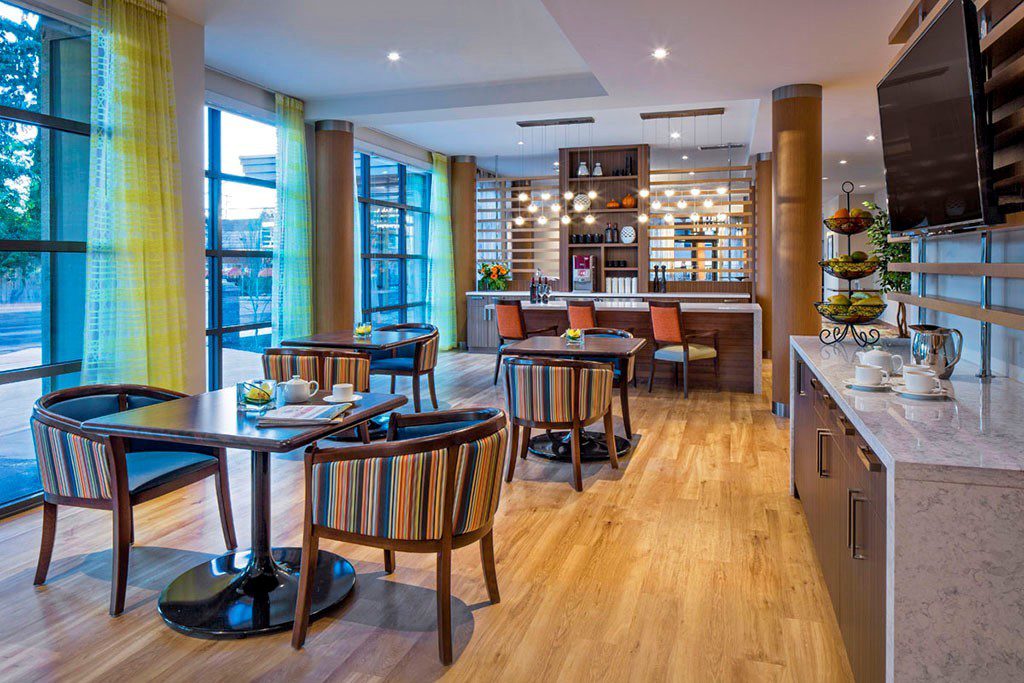 4. Outdoor Areas – Connecting with nature and being outside are known to yield positive health benefits. Provide more of these spaces and offer programming within them. Consider adding a community garden area with raised beds, incorporate connections to neighborhood trails, include patios and balconies that are large enough to accommodate seating and tables, and design parking to accommodate multiple uses such as farmers' markets, craft shows, and food trucks.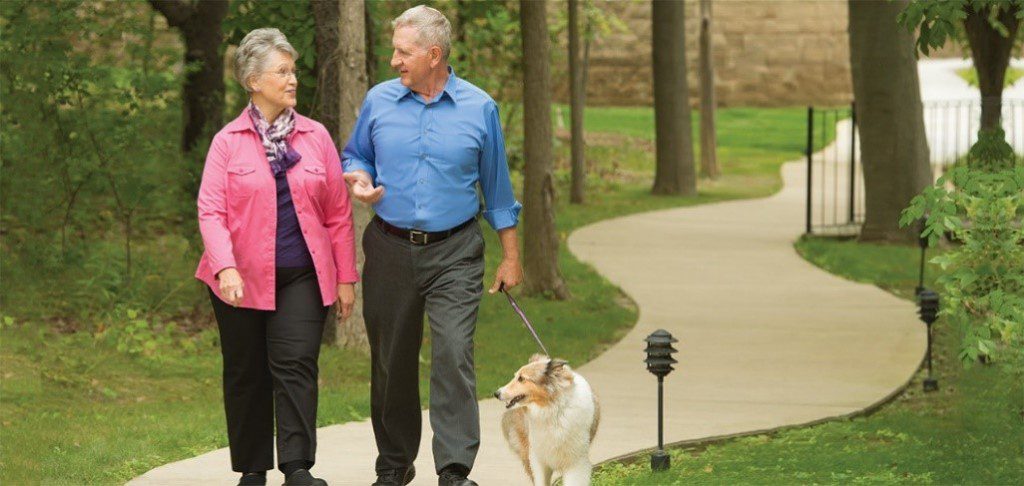 5. Corridors – Circulation space should be diverse in order to avoid an "institutional" feeling. Corridors should be bright (include natural light with windows and skylights), colorful, varied in width and height, and allow for residents to personalize the area near their apartment.
6. Staff Spaces – Don't overlook the needs of staff when upgrading your community. We heard over and over that recruiting and retaining employees is a major challenge. Be sure to include spaces that nurture staff – comfortable break rooms with a variety of seating, outdoor patios just for them, on-site gyms ad child care, etc.
If you are building a community from the ground up, another important consideration beyond these six spaces is location. The Baby Boomers want to live in a place that will allow them to stay socially engaged and active. Look for sites that can provide convenient access to shopping, healthcare, entertainment and recreation. If these things are close enough, you can effectively reduce the number of on-site amenities that need to be provided.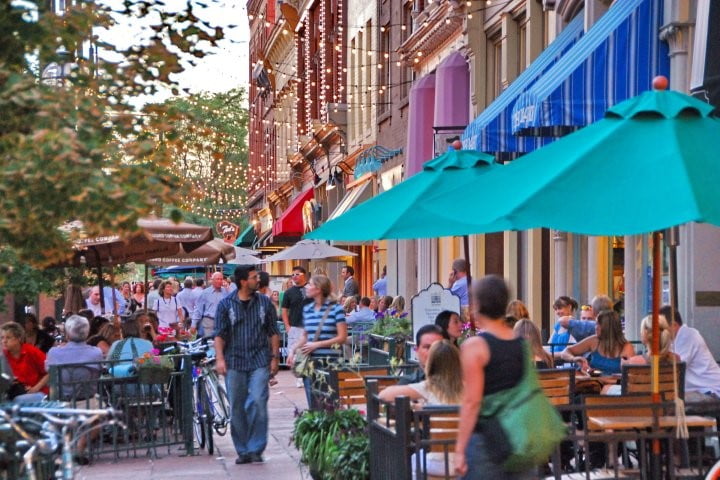 KEPHART is committed to continued research and development to create better living environments for aging. Some of the images shown above are not from KEPHART projects and were selected because they best illustrate our thinking. We look forward to talking with you about how we can assist you with your Senior Living community.