The future looks bright for the senior living market. KEPHART has been talking to operators, trade organizations, and developers to bring you the most impactful trends for 2022. We are excited that most industry experts expect to see an acceleration in the recovery of this market, as elderly people have been getting vaccinated at a high rate. Though operations may continue to be financially stressed until occupancy returns to normal, the good news is that senior living is on the mend and demand is expected to increase for years to come. Here are the top trends that KEPHART anticipates will shape the design of senior living this year:
1. The primary focus will continue to be keeping residents and staff as safe as possible from COVID-19. Impactful design changes include modifying the delivery of heat and cooling air systems using advanced filtration called bi-polar ionization, switching to touchless hardware in public spaces and incorporating infection fighting surfaces with copper alloys, which are both antiviral and antibacterial.
2. The emerging crisis in 2022 is the shortage of employees in senior living. While this shortage is currently impacting most business sectors, it's impacting the elder market because the number of aging seniors dramatically outpaces the number of new senior living staff. To help recruit and retain staff, consider design improvements that make the work experience easier, more attractive, and healthier. You can improve the quality of work environments with ergonomic design considerations and staff lounges outfitted with seating areas, daylit eating areas, exercise spaces, a computer with a printer, and quiet areas for staff to relax and recharge. For additional convenience, consider providing meals and on-site childcare for staff.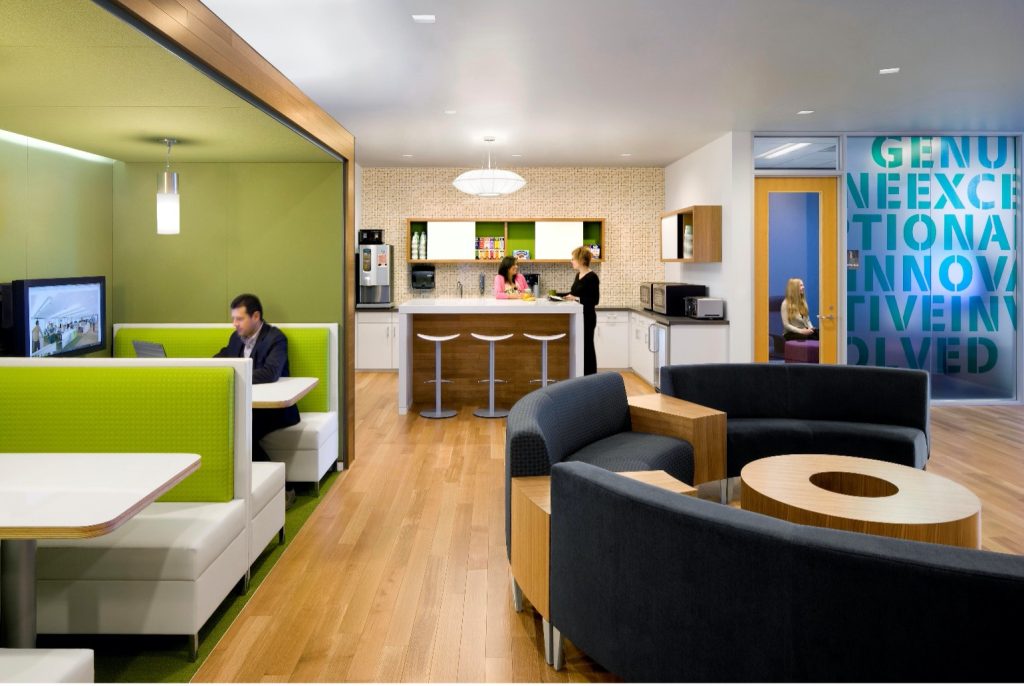 3. Design will need to support the renewed emphasis on the delivery of whole person wellness – physical, mental, and emotional. While amenities are important for attracting residents, health has become the most important consideration for move-ins. You will see design enhancements to fitness rooms, expanded settings for education offerings, and more access to nature via balconies, plazas, and trails. Architects and operators have a new ally in the delivery of wellness in the "Fitwel" certification that focuses on designing and operating healthy buildings. In 2021, they launched a program dedicated to senior living.
4. We'll see a major effort to remove the "old age home" stigma. The Baby Boomers want to de-institutionalize their retirement and health care years and it starts with a shake-up in the design. To create a dramatic first impression, shape the building entry with charismatic forms and welcoming details. Lobbies should move away from impersonal waiting rooms to become activated community centers and the layout of buildings should be improved to be more like a series of neighborhoods rather than an impersonal dormitory. Smaller groupings of residences provide better opportunities for family-like social connections, as well as the ability to isolate during times of infection.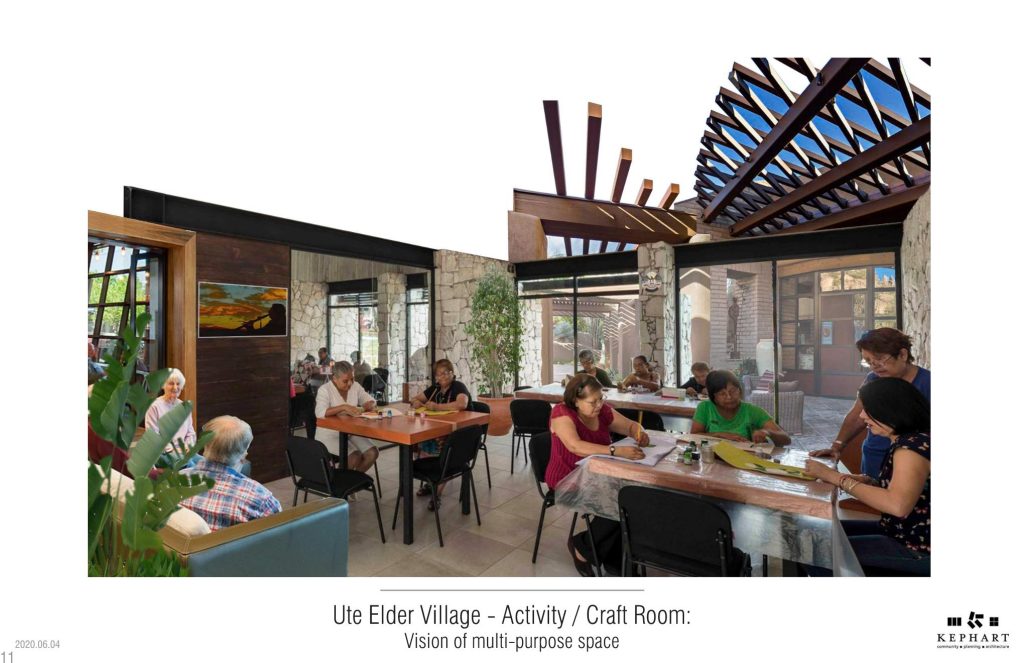 5. Designing to capture the middle-income market is the holy grail for development now. Both the multifamily and senior living residential sectors are evolving to reach the huge number of retirees who want the ease of a lock-and-leave lifestyle. The crux of the challenge is to build these communities at a lower cost to market and reduce operational expenses. Pioneering developments are designed with simpler building and apartment floor plans, less expensive finishes, and fewer amenity spaces. While this belt-tightening will impact all aspects of senior living, the biggest area of growth will be in a lite version of independent living, sometimes called Active Adult.
6. Home health care services will continue to cut into the senior living market. The majority of seniors choose to remain living in their homes even though they are often too large to maintain and are not age-friendly. Single family developers should be producing one-level patio homes as a better alternative. Designers can also help homeowners retrofit their homes using principles of Universal Design. Potential improvements could include moving a bedroom to the main floor, creating a fully accessible bathroom, widening key doorways, and making kitchen appliances and storage more reachable.
7. The "Internet of Everything" has arrived in senior living. The incoming generation of seniors has been quick to adopt the latest technology, like social media and Fitbit. The months of forced isolation due to COVID were made tolerable by the ability to stay in touch with friends and loved ones virtually. Integrated technology is only going to become more pervasive. New design should anticipate smart home equipment, vocal access to computers in every room, automated connections to health care, meals, and even friends.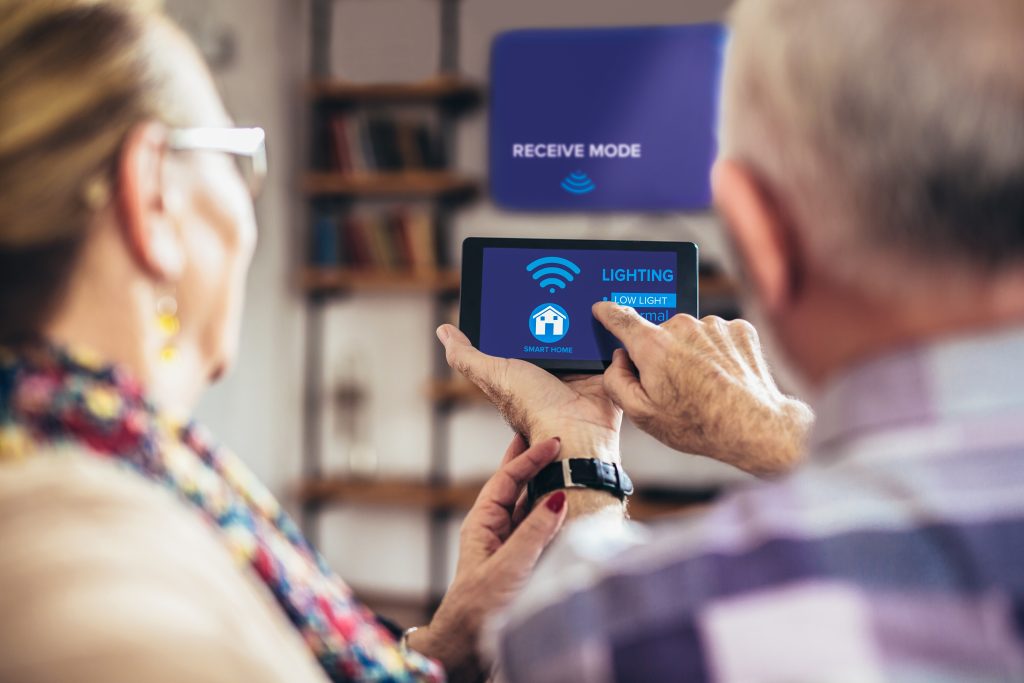 8. There will be a continued rise of intergenerational populations. Seniors don't want to be isolated by age in their housing and it would serve senior living communities well to find ways to renovate their existing real estate to bring younger people into the community. New senior developments would benefit from targeting a wider age range for residents. A growing trend is locating senior communities close to college campuses to help promote an advantageous mixing of students with seniors.
9. There is a pent-up demand for senior living. People who have delayed moving this past year due to the pandemic will be knocking on the doors of senior living communities more in 2022 than ever before. We predict demand is going to intensify for the next three years as developers continue to build to catch up. We are also seeing some towns slowing approvals for new multifamily developments but encouraging senior living as it doesn't add much to the cost of schools and other government services.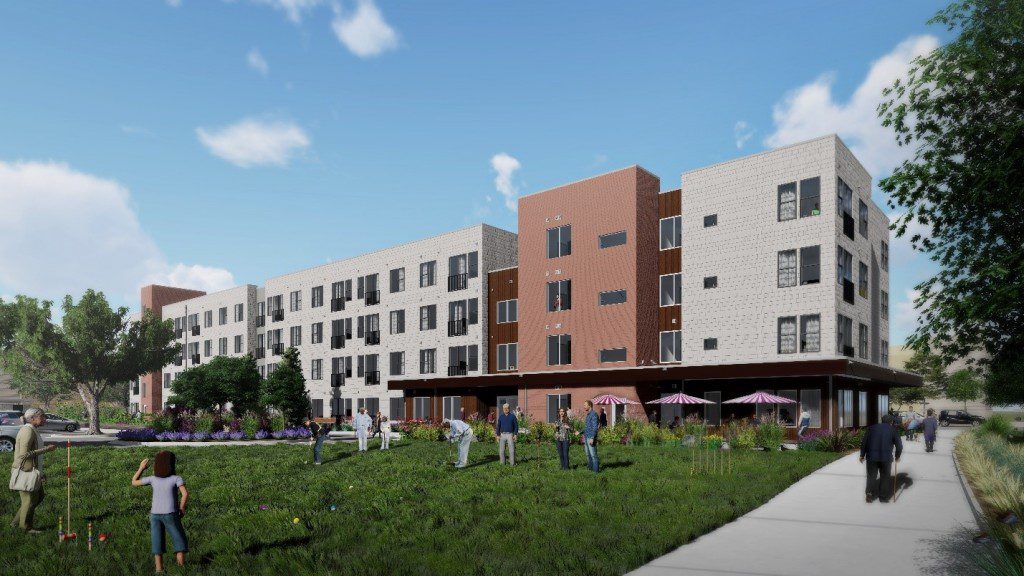 10. There will be more emphasis on creating environments that foster purposeful living. The clear message from the Baby Boomer generation is that the last third of their lives is going to be lived large. They want to keep contributing with part time jobs, volunteer work, and meaningful connections. Senior living buildings will need to be designed with environments that support these activities. Imagine a "We Work" type of setup. Architects should collaborate with operators of senior living communities to create a variety of multi-functional rooms that encourage meaningful living both indoors and out.
2022 will be a significant year of transition for senior living – out of the pandemic and into a new normal. KEPHART has looked into our crystal ball to make design predictions that we hope give you some valuable insights. Please reach out to us with your thoughts on these topics and when you are considering design services for your senior living needs.