Employees are rewriting the narrative about what a workplace can look like. It's estimated that about 25% of professional jobs in the United States will be remote by the end of 2022 (Forbes) – a figure projected to further increase in 2023. As people redefine where and how they work, and coffee shops become as conducive to getting work done as cubicles once were, it's no surprise that coworking spaces are also continuing to rise in popularity as an apartment amenity. As designers, we are tasked with coming up with creative design solutions to support the way people want to live and we have found tremendous value in providing remote workers with convenient and comfortable spaces to work beyond the walls of their own apartment. But what's the secret to success? What design ideas should you take into consideration to create spaces that residents will actually use? How do you ensure that your spaces are activated and aren't left sitting empty? We are sharing three essential design ideas you should prioritize when looking to create a coworking space that will be well loved and utilized by residents.
Connection is Key
Have you ever been in a hotel business center? Likely a dimly lit back room with blank walls, a shared countertop, a printer and a computer or two? That's precisely what not to do. To attract people to your coworking space, it should be connected to the outdoors visually through large windows that allow for an abundance of natural light and pleasant views, as well as physically connected to an outdoor space if possible. Residents are looking for apartment communities that offer wellness opportunities and connecting workspaces to the outdoors factors into that.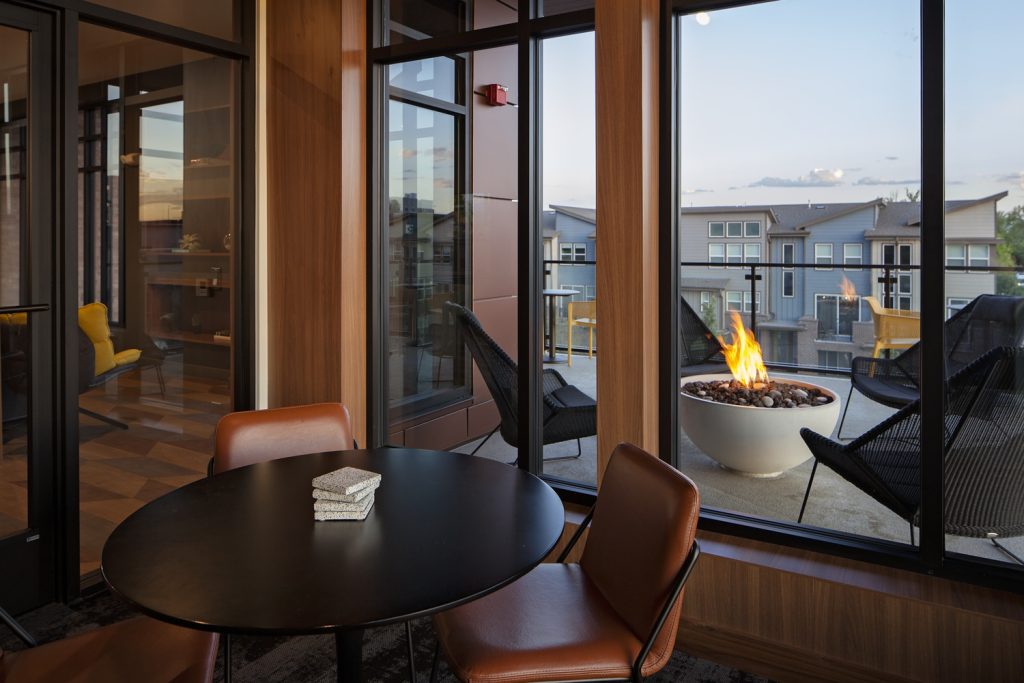 Connection to the community is also essential. Consider positioning your coworking space on the ground level so users can engage with the street scene. Attaching a coffee shop or juice bar that's accessible to the public will also drive traffic, introducing both residents and nonresidents into the space.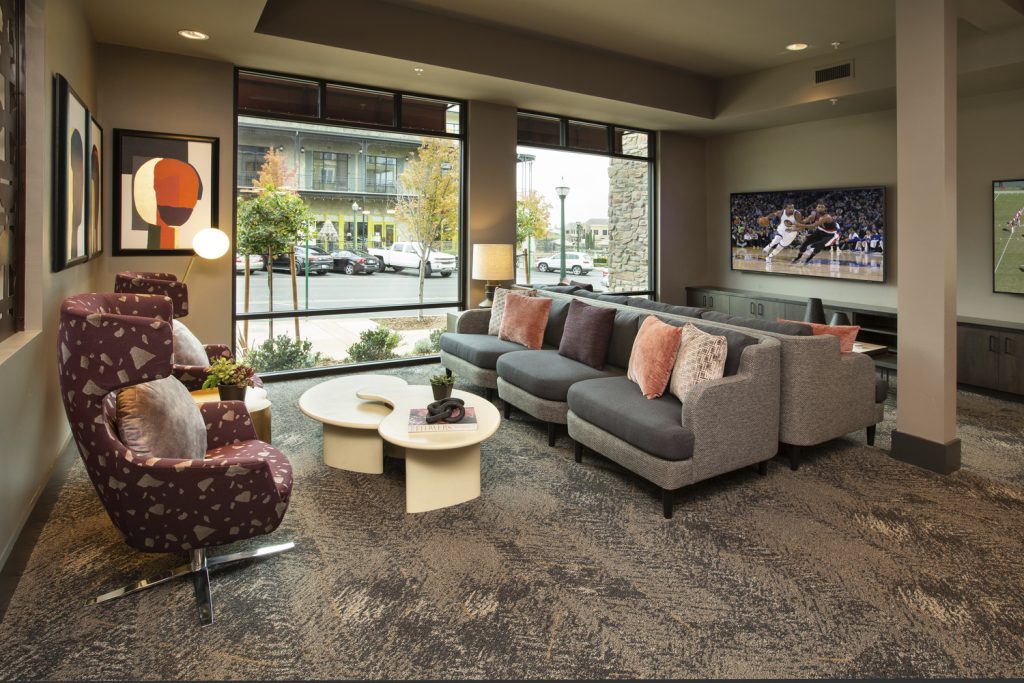 Make It Multi-Use
Another simple way to ensure that your space is activated is to include multiple uses. Lobbies that also function as coworking spaces through the inclusion of varied seating areas create both a welcoming entry point and a practical space for residents to work. Likewise, business centers that incorporate beer taps or coffee stations can accommodate remote workers during business hours and social gatherings after hours. Resident lounges can also function to include multiple uses. It's important to consider that programming is essential to maximizing the use of any multipurpose space.


It's a Balancing Act
A third way to ensure that your coworking space receives the traffic it deserves is to strike an appropriate balance between shared and private workspaces. If you create one large room with communal tables and not enough privacy, it's likely that multiple people won't feel comfortable sharing the space at the same time. Likewise, if you chop the space up too much, it's no longer somewhere for people to connect. A balance of shared and private spaces with varied seating is your ticket to success. Private conference rooms lend themselves to Zoom calls or group meetings, while semiprivate booths or shared workstations create space for collaboration.
While no two coworking spaces are the same, the successful ones include the three design ideas we've shared. By prioritizing connection, creating a multipurpose room, and offering a balanced variety of private and shared seating, you can accommodate a wide range of remote workers and drive use in the space.
If you are interested in learning more about our secrets to a successful coworking space, give us a call at 303-832-4474. We'd love to share more!
---