By: Jamie Goldman, Director of Marketing
With increasing land and construction costs, builders and developers are exploring a variety of methods to keep housing costs attainable from creative site planning solutions to building higher. While at the Pacific Coast Builders Conference (PCBC) in San Diego, I had the pleasure of attending the South County Attainable Housing Tour.  During our day, we toured two large master planned communities, Escaya and Millenia, which both featured a variety of high density single family attached and detached homes.  Both of these communities took different approaches to tackle density and affordability from using zero lot lines to clustering homes or keeping plans narrow and tall by going to three stories.  Below is a summary of the notable homes I was able to tour along with links to each community's website.  At the end of this post is a link to a presentation that includes the floor plans and some additional photos of the noteworthy homes that I was able to explore.
Indigo at the Village of Escaya by CalAtlantic Homes
Architect: Bassenian Lagoni
Two-story Single Family Cluster Homes
1,950 sq. ft. to 2,165 sq. ft.
After touring several zero lot line, rear-loaded single family homes, the models at Indigo were a welcomed surprise.  These cluster homes, which were similar in size to the other homes that we toured, felt much larger, especially Residence 1B pictured below.  The orientation of the plan and garage location allowed for generous views through the homes as soon as you walked through the front door.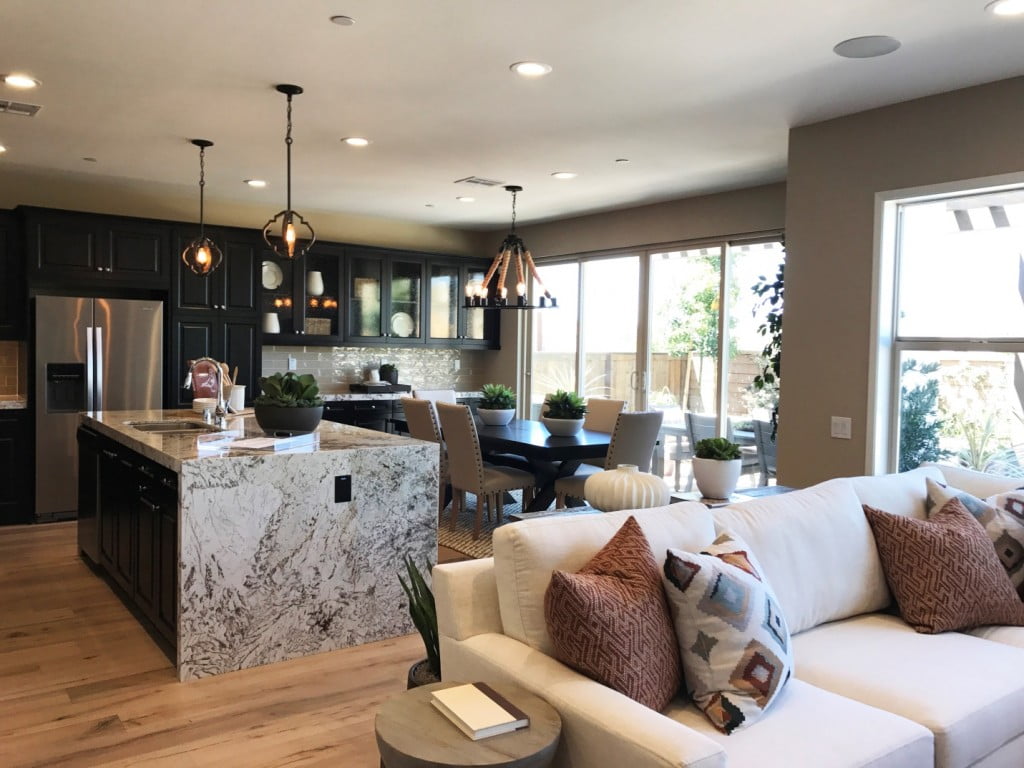 Element and Z at Millenia by Shea Homes
Architect:  Starck Architecture + Planning
Element – Three-Story Single Family Cluster Homes
1, 775 sq. ft. to 2,248 sq. ft.
These modern single family homes and townhomes were refreshing to tour after seeing all of the Spanish and Mediterranean style architecture at Escaya, which was the other master planned community we toured located just a few miles away.
The modern elevations of these homes were well done with a mix of clean lines complemented with a variety of materials (stucco, stone, siding, and corrugated metal) and unique window patterns.  The most noteworthy features of these homes were the tricks that were used to bring in light, especially into the interior townhome units.  Two examples include the addition of a window in kitchen in lieu of an upper cabinet and the use of dual patio sliders on the balcony.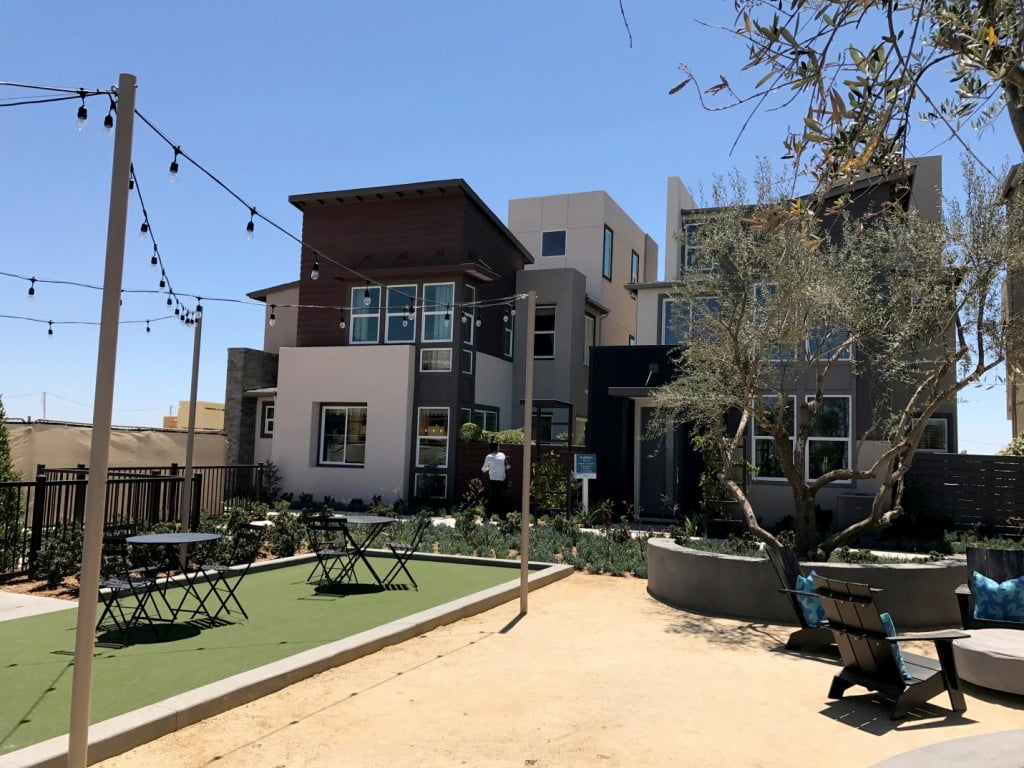 Evo Flats and Towns at Millenia by Meridian Communities
Architect: Woodley Architectural Group
Flats and Two-Story Townhomes
1,687 sq. ft. to 1,958 sq. ft.
In order to appeal to a wider variety of buyers, this townhome community features a mix of two-story townhomes and elevator serviced flats.  The flats are located on the third floor of the building on top of the townhomes, and they have two-car attached garages located on the first floor of the building.  From the garage or the first floor front door, the unit can be accessed by going up two flights of private stairs or riding the private elevator.  Once on the third floor, single level living can be enjoyed in a home that has a large, open floor plan and premium views.
Want to see more?  See below for the floor plans and additional photos of the homes mentioned in this post.