One of our Principals, John Binder, attended the annual Urban Land Institute (ULI) Fall Conference in Boston this year. After attending the Transit-Oriented Development Tour and listening in on the seminars, he came back with three main takeaways: parking, experience, and industry trends.
1. Parking
Many properties are now including less parking for residents. Boston is unique and currently has a brand-new condo community with no parking for residents. The Lovejoy Condominiums
are located in Downtown Boston across from TD Garden.  There are 157 units. Studios go for $700k and the units are currently 50% sold (as of October 2018). There is no parking provided because the consensus is having a car in Boston is just a nuisance. The Lovejoy Condominiums success can be partly related to the Big Dig, which was a large 20-year infrastructure project that put a freeway below grade. This separated the downtown from the waterfront allowing the development of the waterfront with a seamless connection.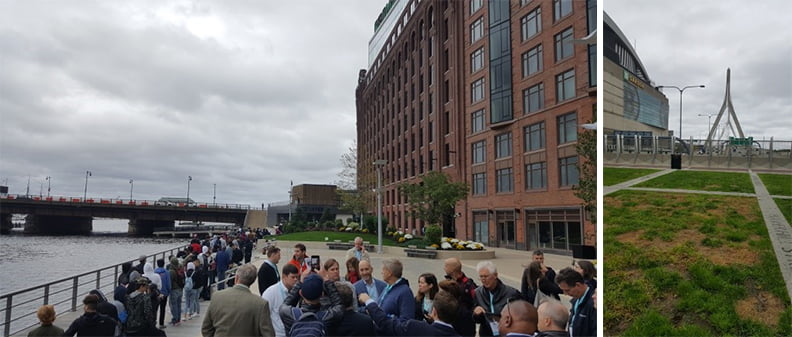 Assembly Row at Assembly Square Somerville perceived a need for more parking but is seeing less demand. The residential is parked at 1.1 per unit and demand is only 0.5. The Office spaces are parked at 2 per 1000 sf and demand is only 1.25.
Although not every city or community has the public transit in place to allow for no parking spaces, developers are starting to worry less and less about parking numbers with the growing number of public transportation options in cities. Colorado's dependence on autos is different than in Boston, will take a long time, if ever, to be truly comparable.
2. Experience
Understanding experience from a resident's standpoint is now helping the industry design features appropriate to each community. For example, Boston is catering to the TAMI (Technology, Advertising, Marketing and Information) Industry. North Station was designed with character and texture, not the traditional sleek glass skyscrapers, to closely represent what TAMI Industry residents may appreciate. This is an example of understanding the "tactile" experience.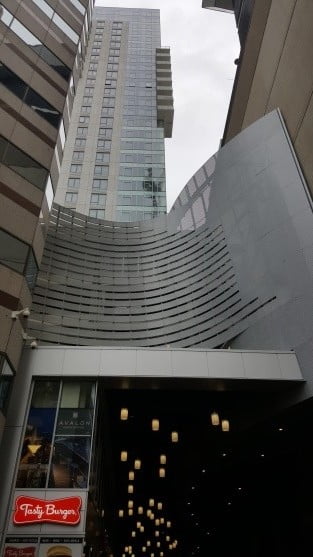 Tenants also stay longer in a space because of comfort level. This is encouraged through "healthy" design. For example, highlighting stairwells and stairwell positioning to motivate use of stairs verse elevators. Other considerations include natural daylighting as well as spaces that optimize fresh air. These all focus on our day to day living.
Another revealing fact is that restaurant sales now exceed grocery store sales. This validates for us the importance of experience and how it is teasing us away from the dining table at home to the allure of a bistro.
3. Industry Trends
Per the PWC Survey, the industry believes we are on a plateau. The industry is evolving and having slower growth. They are not seeing cracks in the fundamentals.
Some of the worries the experts are hearing are "my retail portfolio", "parking at a TOD that can't be converted", "the autonomous car impact", and "we can't grow if we can't keep and retain talent- in my city, in my office". And as we all know in the multi-family world, receiving, storing and returning packages is a new world. How we accommodate and future proof our parking structures and design drop-off/pick-up zones for peoples' packages is a challenge for us all.
For more information on our findings at the ULI Fall Conference, please contact us at info@kephart.com or 303-832-4474.