The large size and scope of a high-rise project leads to a unique set of considerations that, as architects, we account for during the design phase. From how the structure interacts in its urban environment to how the amenities meet the needs of the residents, here are five important things to consider during the initial design of a high-rise:
Accommodate the Lifestyle 
It is important to consider the type of lifestyle that the residents will maintain and what features you can include in your design to make that lifestyle more accessible. For example, amenities like storage space for bikes, bike washes, and dog washes meet the needs of Colorado residents, allowing them to maintain an active, outdoor lifestyle without seeking storage or washing space within their apartments. Other features like a safe, accessible place for ride share pick-up/drop-off, a convenient location to receive food delivery, a safe space to walk your dog, and access to deliverable dry cleaning add value for residents.
Design a Recognizable Structure
Because high rises can be seen from a distance, consider how the building will look from afar. Adding identifying features that make the structure stand out from surrounding buildings will make the project unique and will help residents identify it as home. Also consider how the building will interact with the street in an urban setting and how passerbys will interact with the entrance and lobby.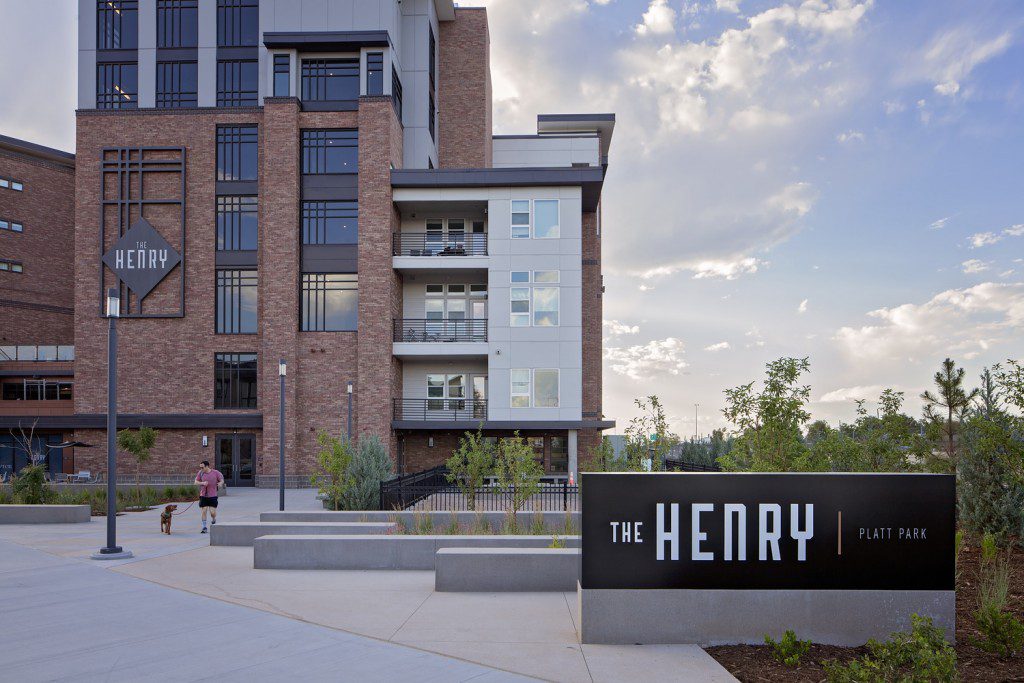 Create a Sense of Community
When designing amenity spaces, create spaces that can accommodate different sized groups. While most apartment communities feature lounge spaces for large groups, be sure to also include seating areas designed for groups of 4-6 to create more opportunity for connection between neighbors. Individual work stations also give residents the opportunity to mix with their neighbors while still having a quiet area for productivity. Offering residents a variety of spaces will encourage them to engage with their neighbors more frequently and will help establish a sense of community.
Make Mail a Convenience
As our world relies more heavily on delivery services, ensure that delivery is an ease within your high-rise. Provide convenient mail solutions for residents by including a package concierge system with refrigerated units for grocery deliveries, and when possible and allowed by the post office, include multiple mail rooms for quicker access.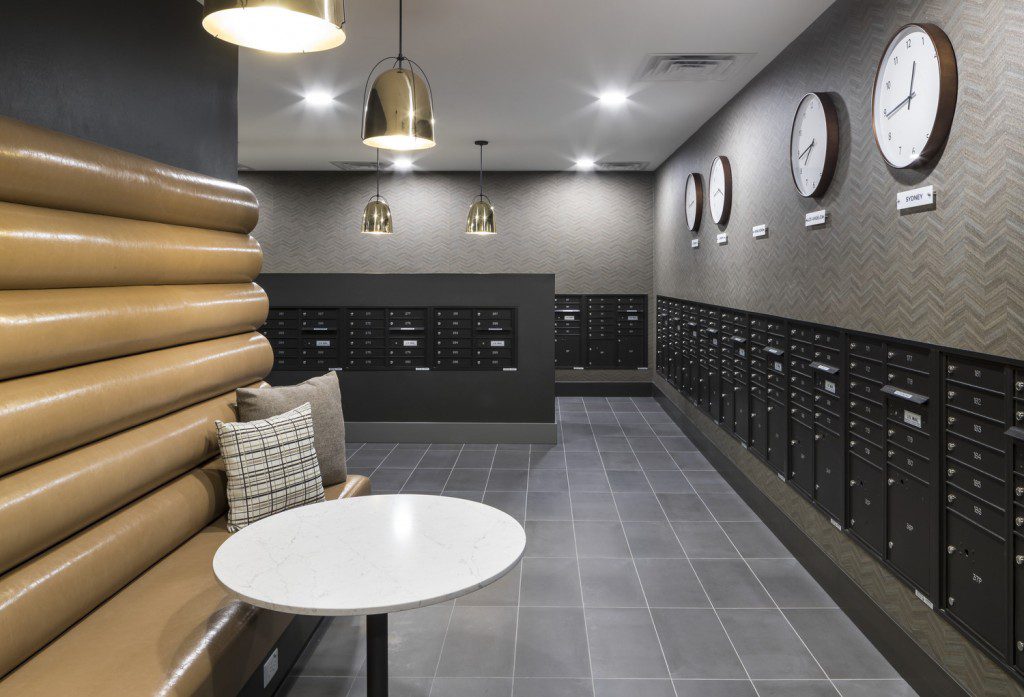 Don't Forget the Corridors
Due to the large size of the buildings, corridors can be very lengthy. Think of creative ways to use the space in hallways, include colors, artwork, furnishings, ceiling treatments, etc. Allocate design dollars to corridors.
There are numerous factors to consider when designing a high-rise space. Always aim to create an escape from the urban setting for your residents by prioritizing convenience and lifestyle and by paying attention to the details that will make the community feel like home.
If you have questions about high-rise development or would like KEPHART's help on your next high-rise project, give us a call at 303-832-4474!