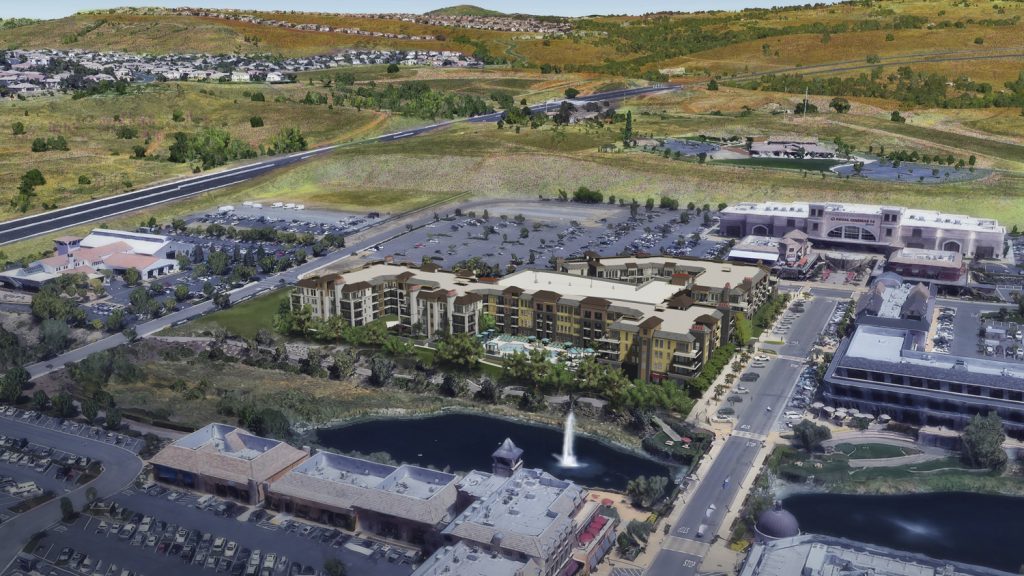 Located just outside of Sacramento, California, in the affluent suburb of El Dorado Hills, Element 79 is the missing puzzle piece that completes the Town Center master plan. It adds a much-needed residential component, while also creating a thoughtful transition between the boutique retail to the Easy and big-box retail and office space to the West.
The goal of the design was not to demand attention, but rather to create a perfect backdrop for everyday life that evokes feelings of inclusion and connection from residents and visitors. We activated the streetscape by locating all amenities on the first floor and facing them outward, including a state-of-the-art fitness center and wellness studio, wine lounge, and a 1,000 sf co-working space. We used timeless design and materiality to fit within the old-world styling of the master plan and used stucco wraps and chimneys to mask the mechanical and electrical elements. The elegant, yet understated design adds charm and brings new life to the experience of visiting the Town Center.
Element 79 is truly at the heart of the community and all its events, including the annual Fourth of July fireworks display. Designed in partnership with A.G. Spanos Companies, Element 79 will open its doors to residents this summer.