Between 1992 and 2022, the population of Colorado Springs, Colorado has increased nearly 70%, driving a tremendous need for housing. Aspra at Foothills Farm aims to be part of the solution.
The 300-unit community is situated in northern Colorado Springs in a fast-growing area that has expanded to include a variety of retail, restaurants, and family-friendly activities. Aspra was designed with young professionals and families in mind. The community features a large central courtyard, more than one acre in size, that creates an ideal gathering space for residents and their guests. Within the courtyard are a pool and spa, green court for lawn games, grilling stations, and a fire pit. The community also features a co-working area, fitness center and yoga room, a clubroom, a sky lounge and terrace, gear storage, and a small outdoor courtyard with water features known as the "zen zone."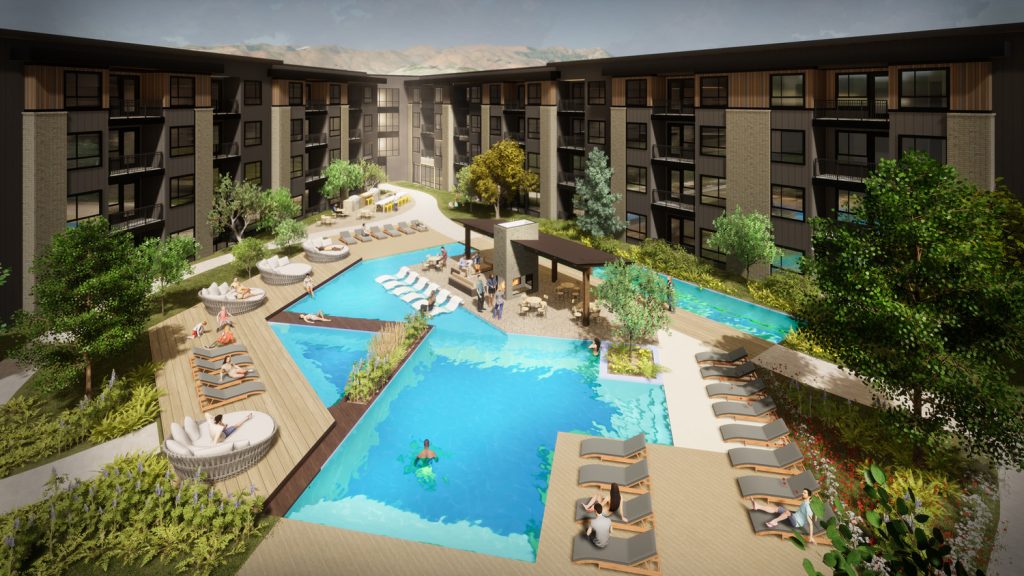 The design is a modern take on the prairie architectural style, which pulls inspiration from the famous Frank Lloyd Wright. Natural materials were intentionally chosen to provide warmth and an abundance of glass and large windows were chosen to maximize the sweeping mountain views to the west. Creating a sustainable and highly-efficient building was also a priority throughout the design process, earning the building a LEED Gold Certification.
Aspra at Foothills Farm is an ideal place to call home for those looking to take full advantage of the Colorado lifestyle. The community is estimated to begin construction in 2023. Stay tuned for updates or for more information about the project, click here.