As Colorado Springs grows, projects like Avian set the stage for elevated apartment living. This 169-unit community draws its inspiration from two major influences on Colorado Springs – the Rocky Mountains and the city's aviation history.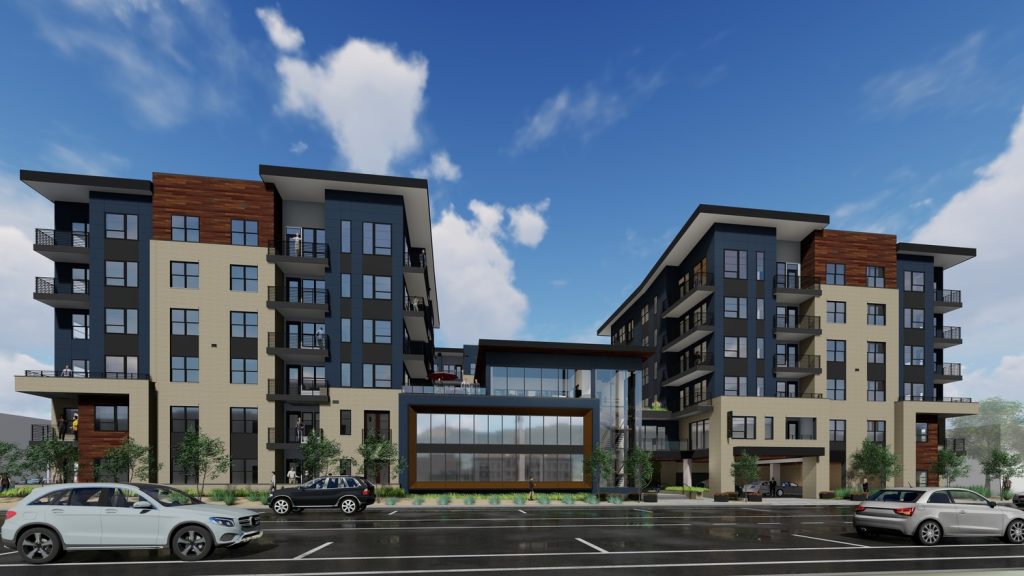 Tava, meaning Sun Mountain, was the original name given to Pikes Peak by the Ute people for the reflection cast off of its granite face. To pay homage to this heritage, Avian's amenity space is thoughtfully designed using ample glass that reflects views of Pikes Peak to passersby. The framed section at the building's entrance, adorned in CORTEN steel, is designed to add to the concept of capturing the adjacent mountain views, while the slanted roof forms mimic their slope. As the home of the United States Air Force Academy, Colorado Springs is also rich with aviation history. The name Avian is a nod to this influence on the city.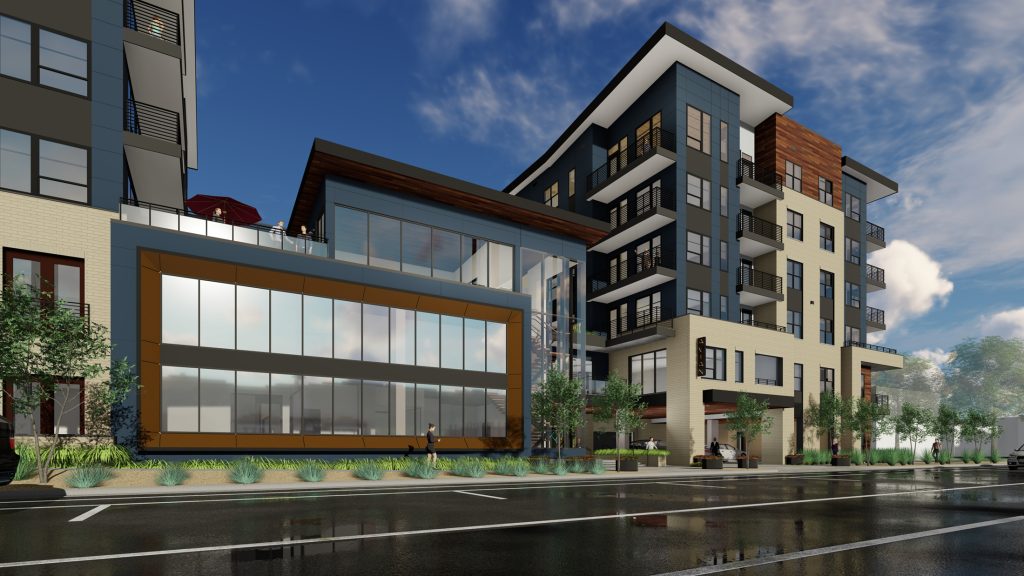 The project features a mix of studio, one and two-bedroom units and more than 6,000 square feet of amenity space, including a large pool deck and club room, making it a great living opportunity for young professionals and singles living downtown. Avian is expected to wrap up construction in 2023.
To learn more about Avian, click here.