Located just outside of Phoenix in Maricopa, Arizona, Maricopa Station addresses the area's growing need for housing. This multi-phase project includes three different product types on one site, each of which will be permitted and built separately. The site will include a 174-unit market rate building called Butterfield Commons, a 200-unit workforce housing building called Overland Apartments, and a 200-unit affordable senior building called Waterman Senior Apartments. Each building will also feature its own detached clubhouse and pool.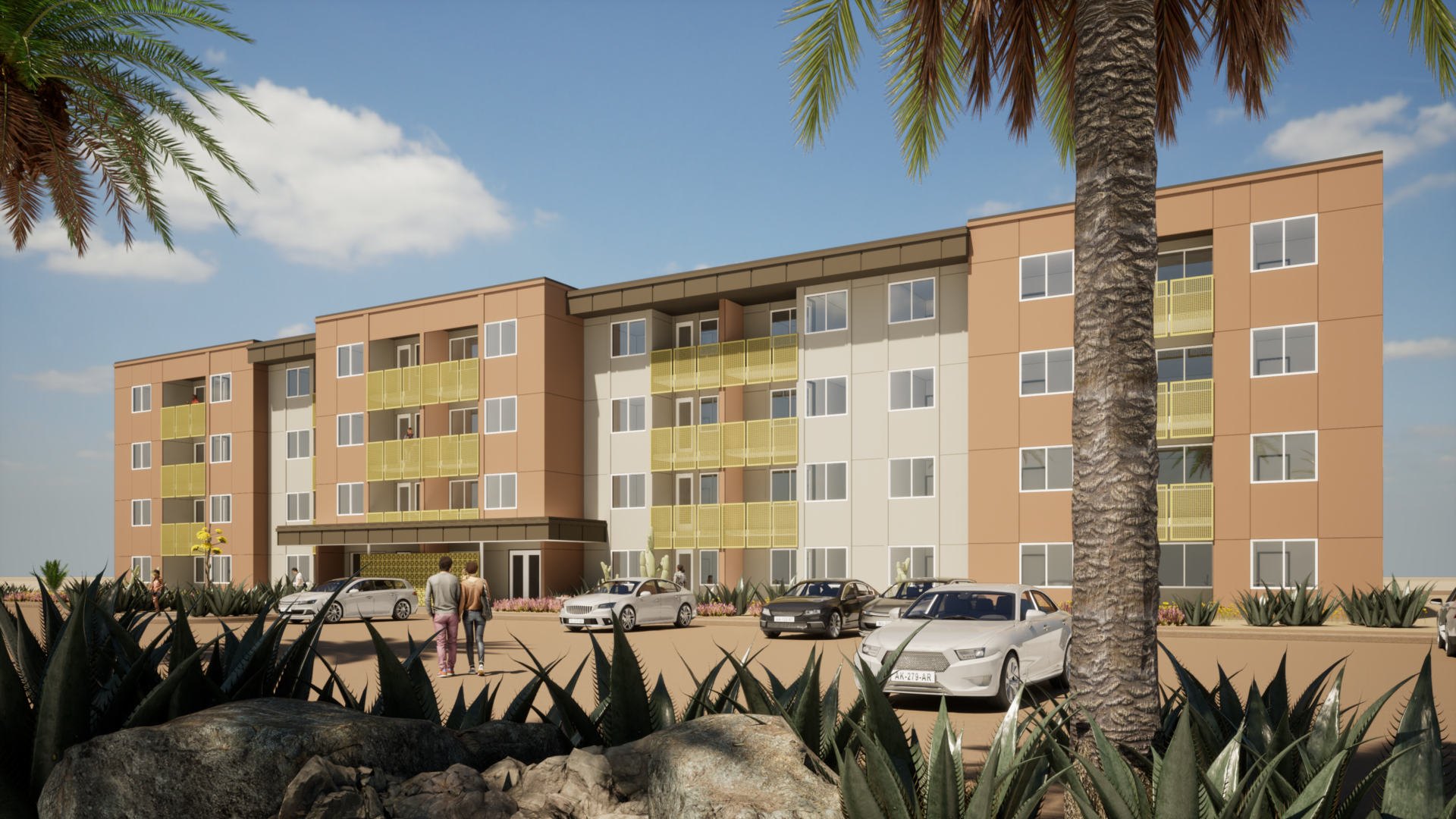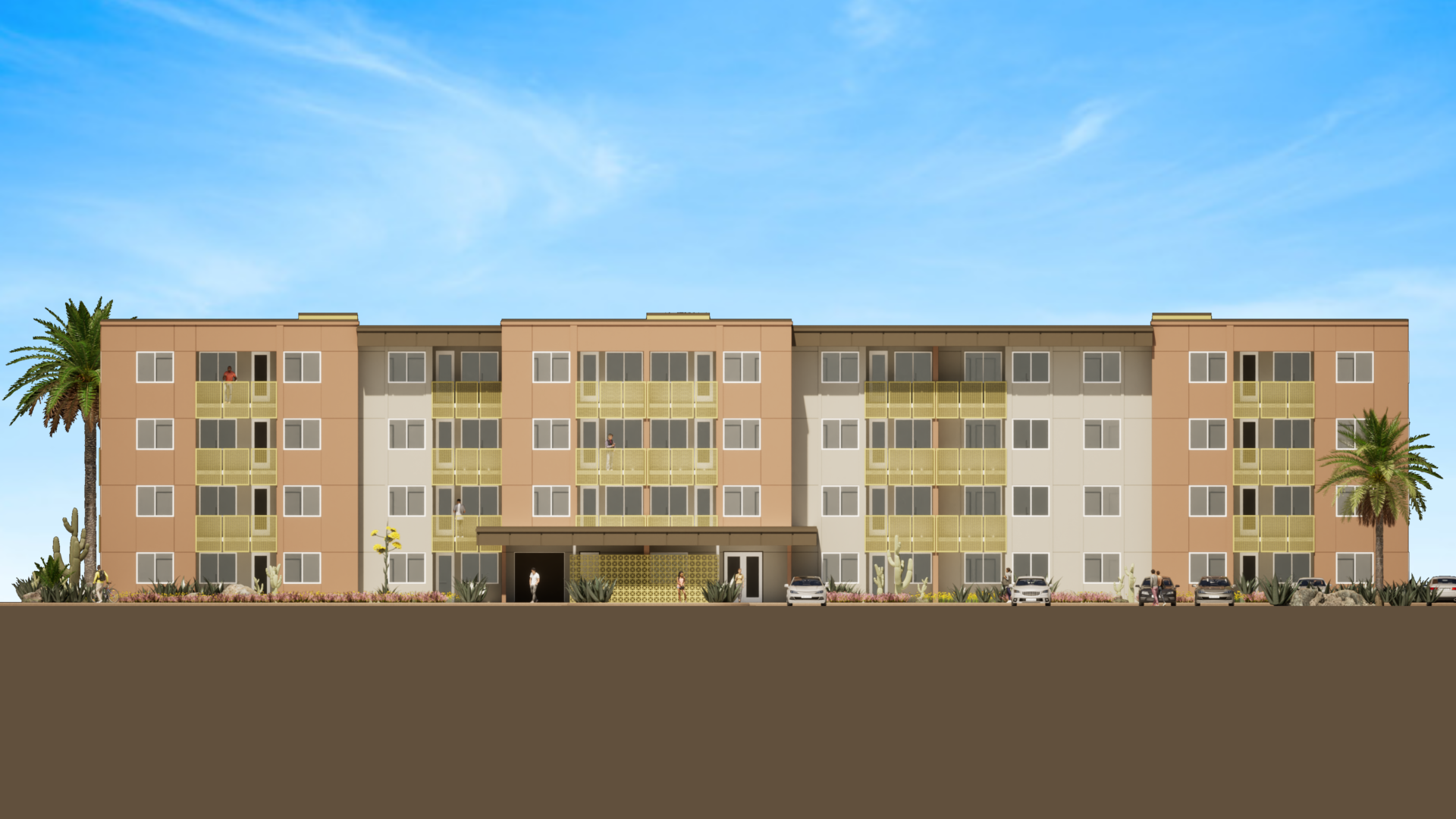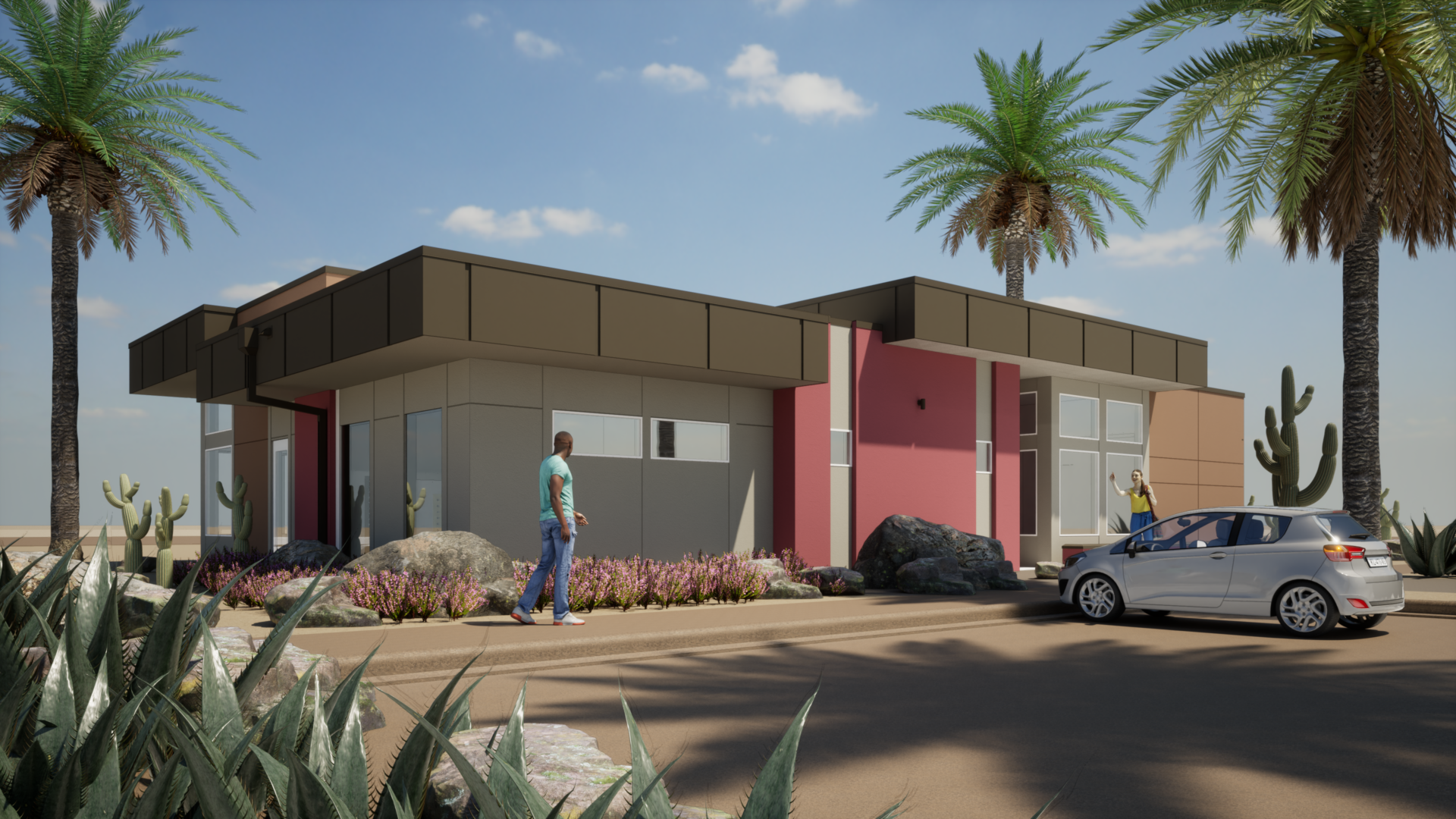 Despite the communities being independent from each other, there is continuity in the design, which provides a 20th century take on the modernist movement, with overhangs to help with shading and sun control, and employs a color palette informed by the desert hues. The overarching goal was to keep the design simple and timeless, both to manage costs and to allow the residential component to fit seamlessly into a larger master plan community. In the senior affordable building and the workforce housing building, the railings are the signature feature, adding a pop of color for visual interest.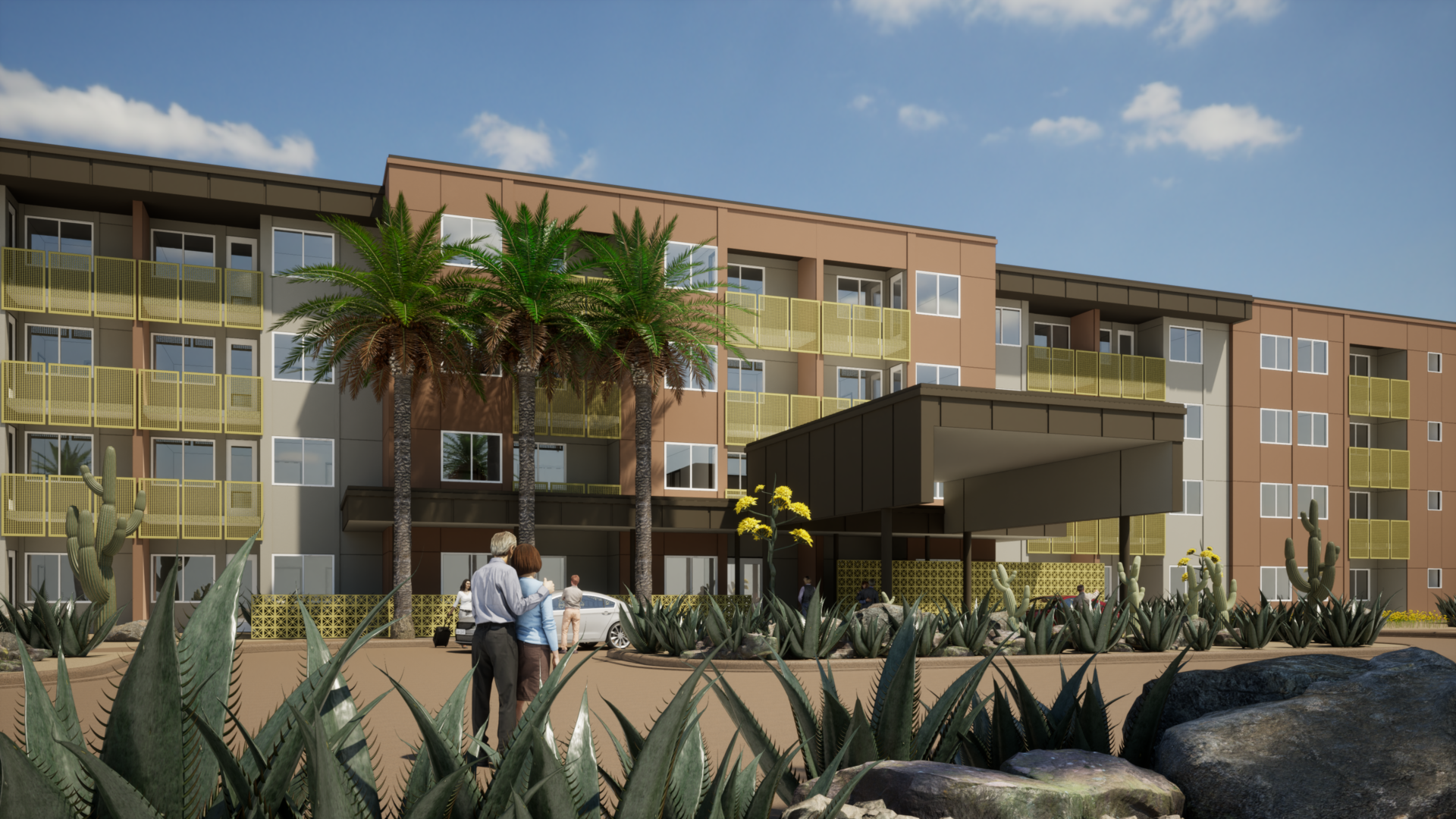 All three phases of the project are expected to be complete by Spring 2024. If you are interested in learning more about KEPHART's work in Arizona or on affordable housing projects, give us a call at 303-832-4474.