As we experience a shift in retail purchases from in person to online, we see the repositioning of aging, vacant and underutilized shopping centers as a valuable opportunity. The addition of a residential component to these retail centers brings opportunity for new life by providing a crucial missing element – people. By inviting residents in, surrounding businesses are given a new opportunity to flourish, resulting in positive social and economic benefits for the entire community.
At KEPHART, we have taken three varied approaches to repositioning shopping centers:
Remove all existing retail space and replace it with residential
In a project for Price Development Group, we removed and replaced a former K-Mart with a 353-unit multifamily apartment community that fits into a master plan redevelopment of Denver's design district. The site is currently surrounded by restaurants, a grocery store and public transportation stops, much of which are being redeveloped over the next several years. The removal of the declining retail space, in combination with the new residential and nearby retail additions will revamp this portion of the city.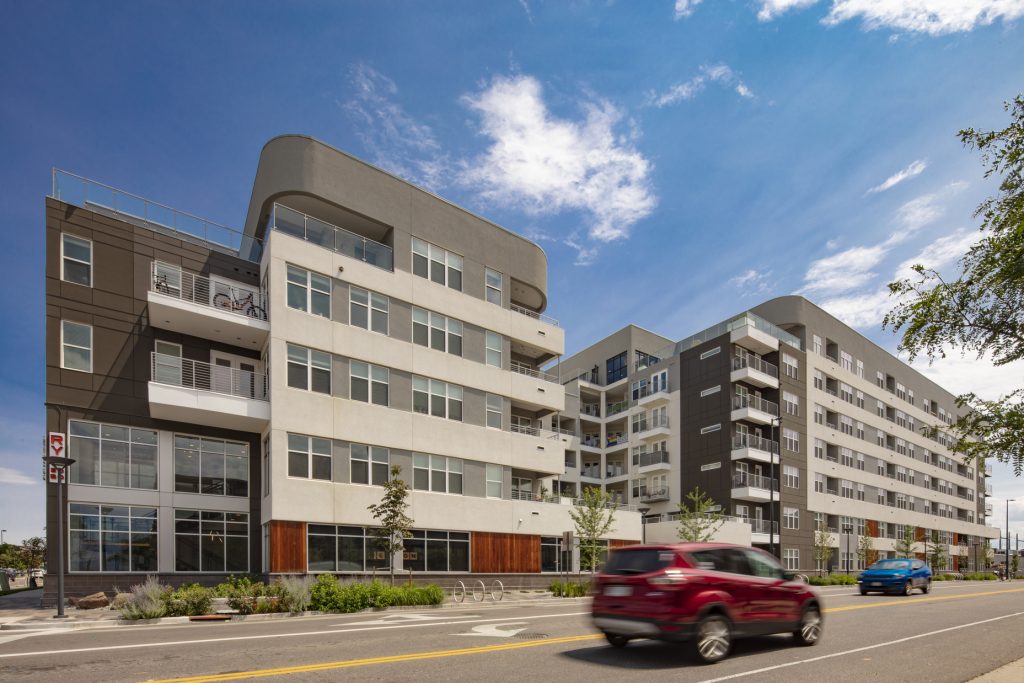 Remove a portion of the existing retail and add in residential
The Streets at Southglenn is an established mixed-use master plan community in Centennial, Colorado with an abundance of shopping and dining, as well as a previously existing residential component. The south side of the community is home to a now vacant Sears building that will soon be replaced with a 395-unit multifamily apartment building and a shared park. The removal of the empty retail area and infusion of green space will create new opportunities for community connection and will generate new traffic for surrounding shops and restaurants.

Do not remove any existing retail and integrate a residential component
In El Dorado Hills, California, the Town Center master plan was missing a much-needed residential component. Element 79, a 214-unit luxury multifamily apartment community, was designed to complete the master plan by connecting the big-box retail, office space and small-scale boutique retail already existing in the community. By incorporating a multifamily component that seamlessly fits into the context of the area, the Town Center now not only feels complete, but has new vitality and life due to the increase in traffic from residents and visitors alike.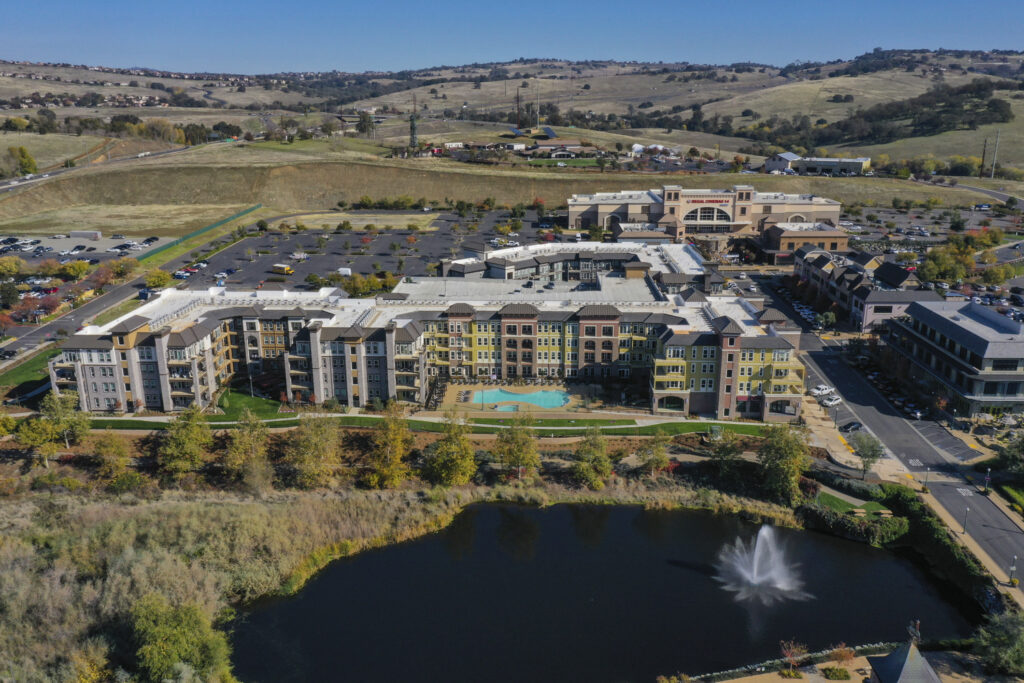 Though each of these approaches is unique, they all have the same end goal of infusing new life into declining retail centers. This ultimately generates a sustainable customer base for surrounding businesses and keeps the cycle of development propelling forward. If you have questions about a particular approach or would like guidance getting started on your own project, give us a call at 303-832-4474.
For more repositioning inspiration, check out this concept that transforms a former office building into a connected, multifamily residential community.