As housing prices continue to surge across the United States, Reno, Nevada is no exception. Housing affordability remains a tremendous challenge and Reno has seen rental rates rise to a record-high average of more than $1,600 per month for a one-bedroom. Pinyon Apartments aims to provide some alleviation to this housing crisis through the creation of a new affordable housing opportunity for those who earn 60% or less of Area Median Income (AMI). Built in partnership with Lincoln Avenue Capital and utilizing HUD HOME funds, the 5-story, 252 unit community will be the future home of deserving professionals and families.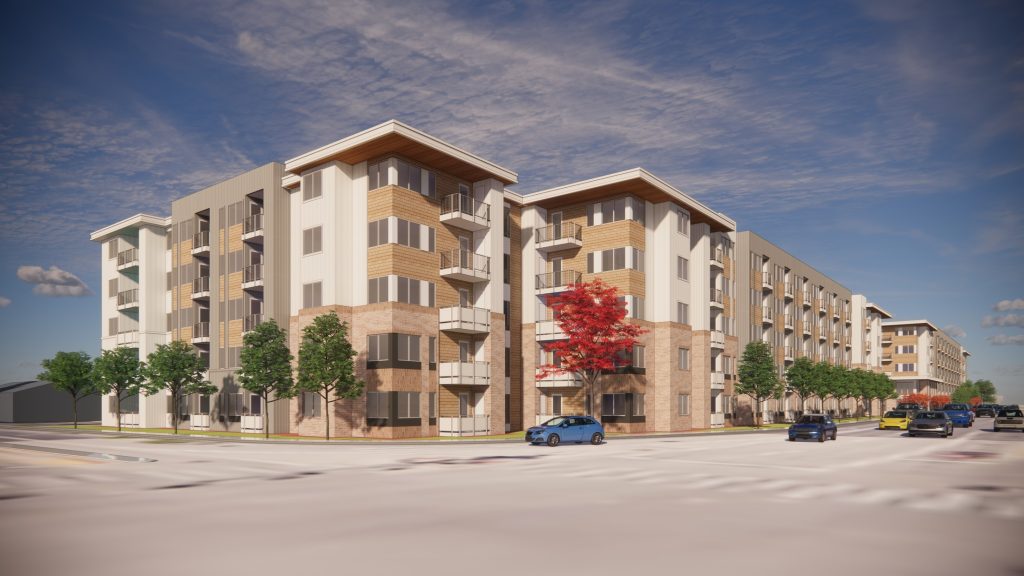 The design, which utilizes a soft color palette and materials that invoke a feeling of home like shingles and board and batten, was informed by the history of the site. In its early days, Reno was a place of rest for Pioneers chasing the West. Those who were in search of their fortune or simply a new life often stayed awhile in this area, recharging before continuing their journey. Our goal with Pinyon Apartments was to evoke similar feelings of peace and restfulness.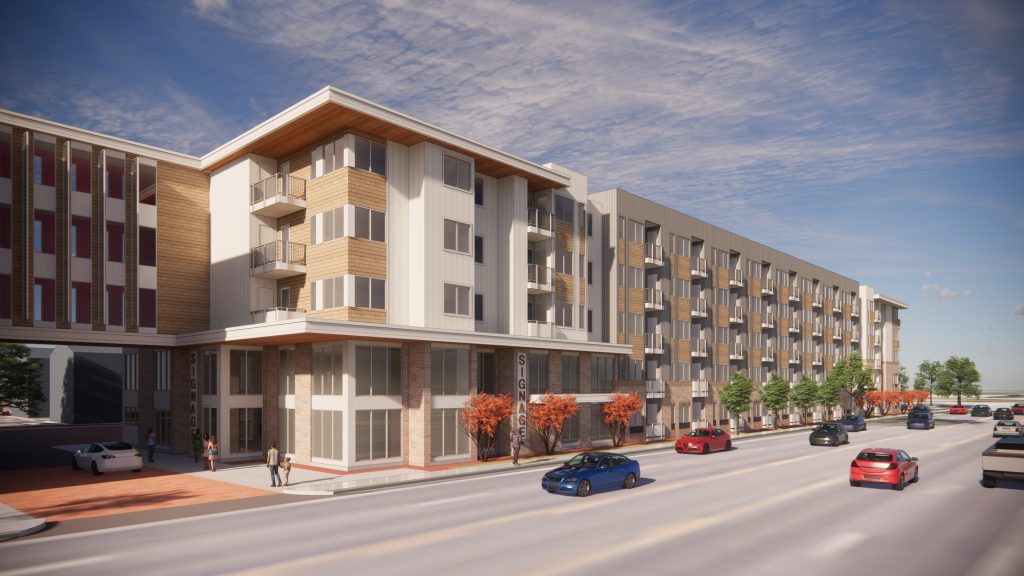 Though inspired by its past, the building includes modern amenities including a fitness center, yoga room, outdoor grilling area and playground, and a two-story, sunlit entryway to invite visitors and residents into the space. The site is conveniently situated near the Reno airport and a major interstate, making it the ideal housing location for the city's service workers. The project is expected to be complete in November 2024.
For more information about Pinyon Apartments or the other affordable housing projects KEPHART is working on, give us a call at 303-832-4474.